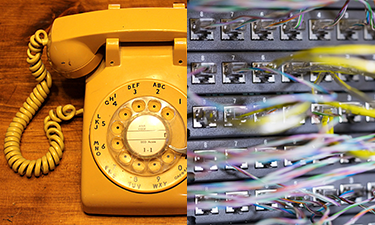 We all know those old mobster movies, right? Where the cops are tapping phone lines to take down America's most wanted criminals.
Or if you need a more recent example, you can think of all of the surveillance involved in HBO's The Wire. And then there's the current social chatter around surveillance that we don't have to get into.
For 40 years, we've labeled all of these situations with the same word—wiretapping. But words matter and it's time to get ourselves out of the 1970s.
Today, it's not wiretapping—it's network tapping.