October 23, 2018 11AM PST / 2PM EST

Speakers: Greg Zemlin, Product Manager, Garland Technology; John Gamble, Director of Marketing, Corelight
Why is network traffic arguably the single most important source of data for cyber security? Because almost all attacks cross the network and, unlike logs that can be compromised, raw network traffic cannot lie. But how can you cost-effectively capture and make sense of raw traffic at scale?
To get a picture of their traffic, many organizations store limited PCAP or rely on a hodge-podge of thinly summarized traffic records like Netflow or DNS server logs. The picture they provide, however, is often incomplete or too fuzzy to show the forest for the trees, leaving incidents responders and threat hunters frustrated, exposing the organization to significant risk due to network visibility gaps.
An integrated traffic capture and security analysis solution from Garland Technology and Corelight Inc. , however, provides a dramatically better picture, allowing you to reliably and efficiently capture all your traffic and transform it into comprehensive network logs, extracted files, and custom security insights.
Register for this webinar to learn: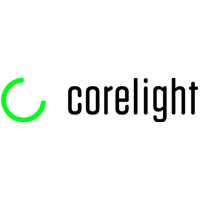 Best practice tips on connectivity, installing and troubleshooting

How Garland delivers failsafe packet capture via high performance network TAPs

How Corelight's network logs are 100x richer than Netflow, but 100x smaller than PCAP

How security teams can operationalize this data to achieve faster workflows

How to build a business case for this integrated solution
Follow along for more event updates at @GarlandTech