November 9, 2018 12PM EST

Speakers: Greg Zemlin, Product Manager, Garland Technology; Joseph Krenson, Technical Sales North America, Flowmon Networks
Following best practices for in-line and out-of-band tool deployments allows user to get the most out of their security/monitoring solutions. Palo Alto Networks offers the best-in-class NGFW's and deploying these with a bypass TAP can eliminate concerns of network interruptions. Additionally, adding out-of-band behavioral analysis tools to a Palo Alto deployment can add greater context to events that are blocked by the NGFW. See how the combined solution from Palo Alto Networks, Garland Technology, and Flowmon Networks can reduce network downtime and give users access to critical forensic and security information. Join Garland Technology, a Fuel Founding Partner and Flowmon Networks to discover how to Provide Operational Insight and Security with Complete Network Visibility and Behavior Analysis.
Register for this webinar to learn: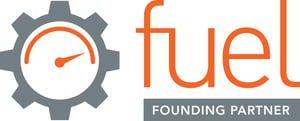 How Bypass TAP's reduce network downtime for NGFW deployments

Best practices for deploying out-of-band tools

How to address concerns from using SPAN and mirror ports

How flow data can be used to provide additional event context

How flow data is used for forensic and security applications
Sign up to watch this webinar!
Follow along for more event updates at @GarlandTech