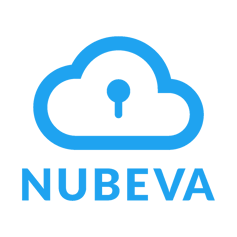 Solution Gives Organizations Visibility into Hybrid Cloud Packet Traffic


SAN JOSE, Calif., Feb. 6, 2019 -- Nubeva Technologies Ltd., a cloud visibility SaaS software developer for enterprises with public cloud assets, today announced a partnership agreement with Garland Technology, a manufacturer of network test access points and packet broker solutions. Together, the two companies will provide a solution for businesses migrating applications to hybrid cloud environments that require access, visibility and control of packet traffic in the cloud.


"We're thrilled to partner with Nubeva," said Chris Bihary, CEO/Co-Founder, Garland Technology. "Prisms is an easy, affordable solution to get public cloud network packets to customers' tools. Our customers now have an industry-leading solution for seeing every bit, byte, and packet® from the public cloud sent to both in-cloud tools and Garland's on-premises Network TAP and packet brokers – extending visibility in hybrid environments for today and tomorrow's security and monitoring needs."

Nubeva Prisms, a next-generation agent that acquires, processes and distributes cloud packet traffic, will send information to Garland's high-performance network taps. The solution provides network visibility to information technology teams for both on-premise and cloud workloads.

"CIOs, IT network and security leaders and teams responsible for business IT systems remain concerned about migrating applications and processes to the cloud if it means losing security and compliance," said Randy Chou, Nubeva's CEO. "Our solution with Garland is a tremendous opportunity to increase our market scope as we help companies maximize cloud use and provide IT teams and tools with the access to packet data needed to meet business requirements."

Garland Technology, co-founded by industry veterans Bihary and Jerry Dillard, CTO, who invented the first Bypass TAP, is an industry leader in providing network access products that offer full packet visibility for complex data center environments. Garland will introduce the joint solution to its 3,000 existing customers and new customers as they migrate apps and resources to the cloud.

About the Nubeva and Garland Solution
The Nubeva and Garland solution delivers packet traffic when there is no longer physical access to applications in cloud environments, including:
Public Cloud (AWS and Microsoft Azure)

– applications in the public cloud are accessed using taps and packet brokers to enable security with monitoring tools.
Hybrid Cloud

– Nubeva helps businesses move and test hybrid cloud environments to ensure access to packet traffic meets compliance standards.
Private Cloud –

organizations that create their own SaaS model in the cloud need a data-plane to mirror and send packets to any routable destination.

WireX Systems, a company that automates security investigations and empowers security teams to effectively manage security threats believes the Nubeva - Garland partnership adds value to the public cloud.
"This partnership enables WireX Systems to extend our on-prem solution to support the AWS and Azure cloud networks," said Gus Stein, Global Director of Channel Sales at WireX. "Nubeva Prisms send packet level data from the public cloud to Garland's network packet broker (NPB). The NPB then sends the packets to our security tool, which automates response procedures and helps security professionals resolve incidents quickly and effectively."

Garland and Nubeva to Host Webinar
On Monday, Feb. 18 at 1 p.m. eastern time, Garland and Nubeva will host a webinar to address more details of the collaboration and solution. To register for the webinar, "Network Packet Visibility for Hybrid Cloud Environments, Garland Technology and Nubeva Joint Solution," click here.


About Nubeva Technologies Ltd.
Nubeva Technologies Ltd. develops Software-as-a-Service ("SaaS") software and services that enable enterprises to run best-of-breed visibility in public cloud environments. Nubeva Prisms provides enhanced visibility and control over network traffic and simplified automation and operation that is essential to run top-tier security technologies and services in the cloud easily and at low cost. With Nubeva, organizations can leverage existing policies, technologies and operations and accelerate their move to the cloud with confidence. Visit nubeva.com for more information.
For the full press release, please visit: https://www.prnewswire.com/news-releases/nubeva-and-garland-technology-launch-partnership-to-deliver-public-cloud-network-packets-to-it-teams-and-tools-300790365.html