Network Management Whitepapers and Solutions
Informing Business Leaders
Staying informed on network management best practices and innovations is the only way to create an optimally efficient business environment.
To aid you and your industry colleagues, Garland Technology is building a resource library comprised of technical articles from independent experts in the fields of network management, monitoring, and security. In addition, our own highly experienced staff contributes to this wealth of network design knowledge.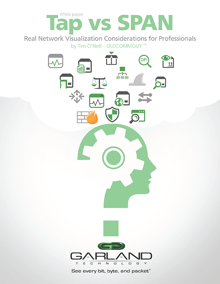 TAP vs SPAN
by Tim O'Neill, The Oldcommguy
LoveMyTool.com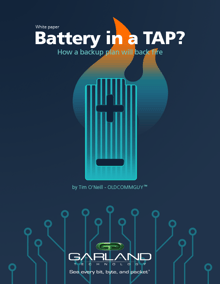 Battery in A TAP?

by Tim O'Neill, The Oldcommguy
LoveMyTool.com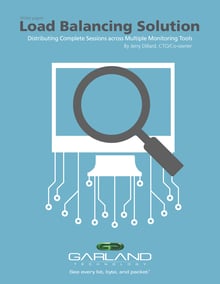 Load Balancing Solution
by Jerry Dillard, CTO/Co-Owner