How to Enable VoIP Analytics across Hybrid Cloud Environments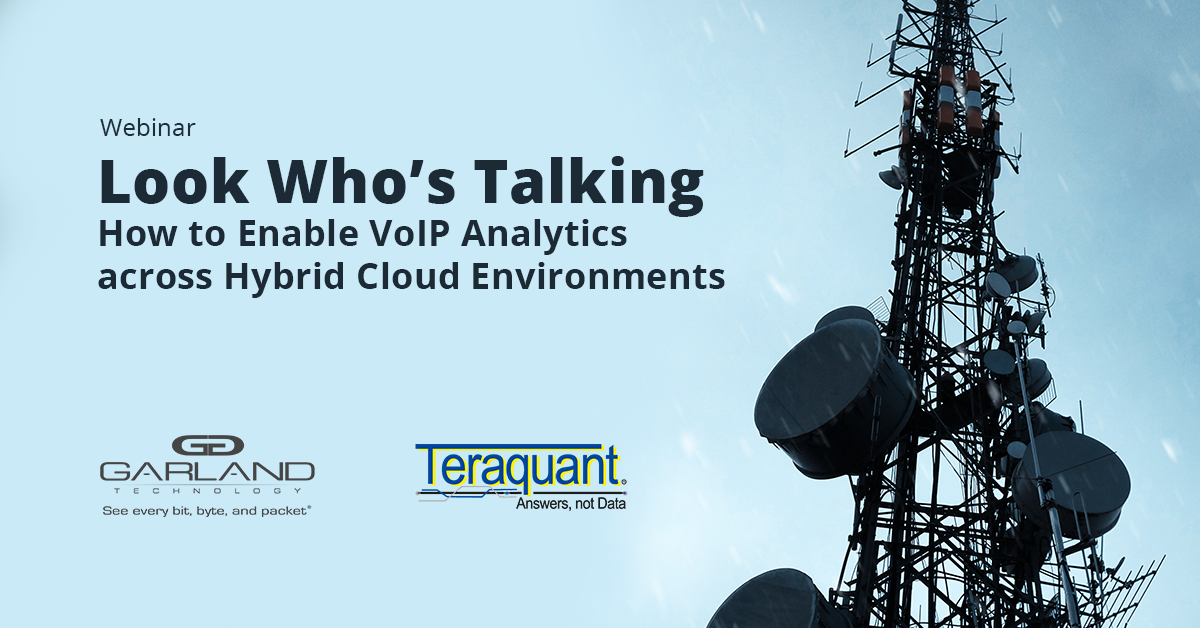 When your IT Service is migrating to the cloud, how do you retain the visibility you found so valuable in rapidly troubleshooting any service problem, managing your KPI's and assuring the highest level of service to your user colleagues. Managing a voice over Internet protocol (VoIP) telephony environment, Session Initiation Protocol (SIP) monitoring system is essential to efficiently deliver quality service and keep network up-time.
Garland Technology and Teraquant Oracle SIP Service Assurance solution delivers 100% packet-level visibility eliminating voice, video, and UC service blind spots across the network. By spotting performance degradation, they can drill down the root cause of security threats and service problems, reducing trouble ticket resolution time by 66%.
During this webinar you will learn:
How to effectively manage VoIP traffic and reduce the time to resolution by 66%.
How to eliminate blind spots in your VoIP traffic and gain complete visibility.
How to spot performance degradation and security threats in your traffic.