Who is Garland Technology?
Made and supported in the USA, Garland was founded in 2011 by industry veterans Chris Bihary, CEO and Jerry Dillard, CTO, with headquarters in Buffalo, NY and manufacturing in Richardson, TX.
Garland Technology is a network visibility company. We manufacture industry leading network TAPs and network packet brokers, which provide network monitoring and security tools the data they need to properly do their job. "Visibility" is a term used to describe complete access to network data, so these tools can properly analyze and see every bit, byte, and packet.
Garland is dedicated to high standards in quality and reliability, while delivering the most economical solutions for enterprise, service providers, and government agencies worldwide.
Grow with Garland
At Garland Technology, we pride ourselves on company environment and culture, where amazing people like you, can thrive. We understand the networking hardware industry is serious business, that's why we we strive to make Garland a great place to work.
Garland is on the rise! Garland Technology is experiencing significant momentum and growth. Garland has been awarded multiple times Buffalo Business First's "Fastest Growing Company" in Buffalo and was selected as "Hot Company of the Year" at the 13th Annual IT World Awards.®
At Garland, you'll have all the tools and resources you need to succeed. As a global company, we offer a variety of positions and opportunity for growth and advancement. If you are passionate about the tech industry, the type who loves a challenge and are looking for personal growth - Garland Technology is the place for you!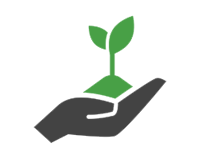 Career Growth
We believe in bold goals, while measuring and holding ourselves accountable. We want you to move forward with us to accomplish these goals.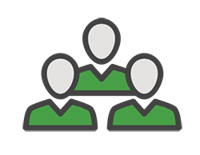 Shared Vision
We believe in transparency, and strive to be all on the same page, working toward the same goal—to provide the best products and support to our customers.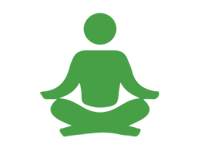 Healthy Balance
Garland wants to empower you to become your healthiest self, in every sense. We work to provide various workshops and meetups to engage your inner zen.
Celebrate Wins
We encourage all the small wins because winning is contagious. That's why we take time to celebrate our team, clients, and our success.
Paint the Town Green! The Corona Virus may have slowed our roll but it hasn't broken our spirit! Garland promotes an open and equal culture where our personality shines. Having fun on our journey is a priority. Our teams enjoy online hang-time, Covid friendly offsite experiences, team socials and epic corn hole battles.
"'You're only as good as the people you hire.' -Steve Jobs. I'm a firm believer in this quote. It's the entire team that creates the success of Garland Technology. Whether it's our engineering team developing new products, the sales and marketing groups working to promote and sell TAP solutions to our customers, or the behind-the-scenes team, everyone plays a critical role in bringing Garland Technology to the next level."
-Chris Bihary
CEO/Co-Founder
Feeling Social?
Follow Garland for the latest company news and career opportunities.
#TAPIT