XtraTAP: Modular Packet Broker
Modular Network TAP and Packet Broker Data Center Solutions for 1G Network Monitoring
Visibility starts with the packet. A network TAP (test access point) is a hardware device that allows you to access and monitor your network traffic by copying packets without impacting or compromising network integrity.
The XtraTAPTM: Modular Packet Broker are purpose-built active network TAPs that support filtering, tap 'breakout,' aggregation, bypass and regeneration/SPAN modes guaranteeing your tools see every bit, byte, and packet.®
This TAP Packet Broker combines Garland Technology's high quality network TAPs with high density packet brokers, incorporating TAP visibility with media conversion, filtering, aggregation and load balancing. Streamlining modern visibility fabrics to save rack space and budget, providing network tools the ultimate in traffic visibility optimization.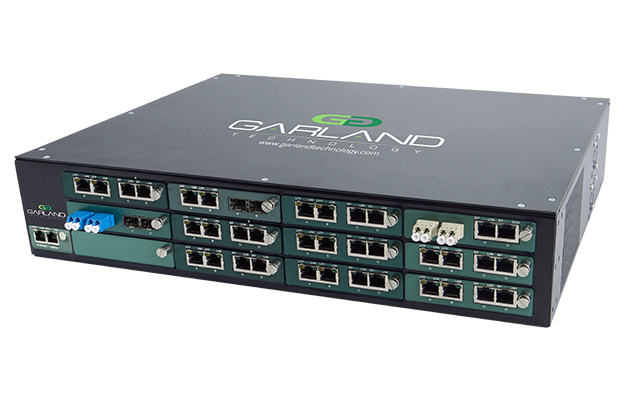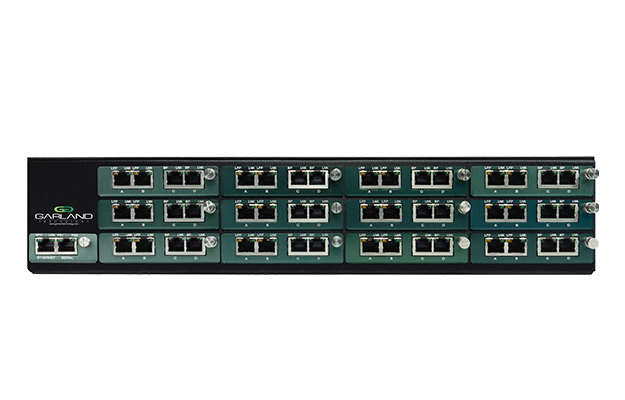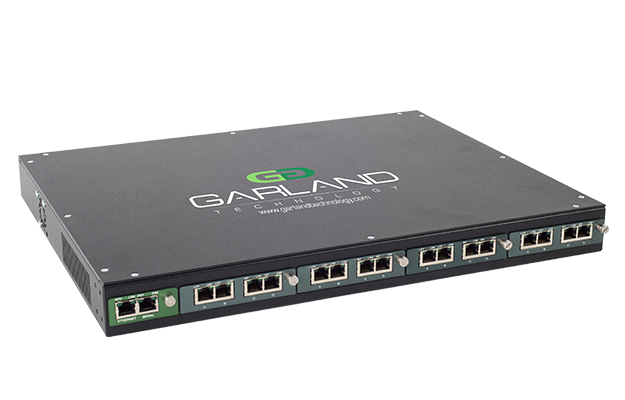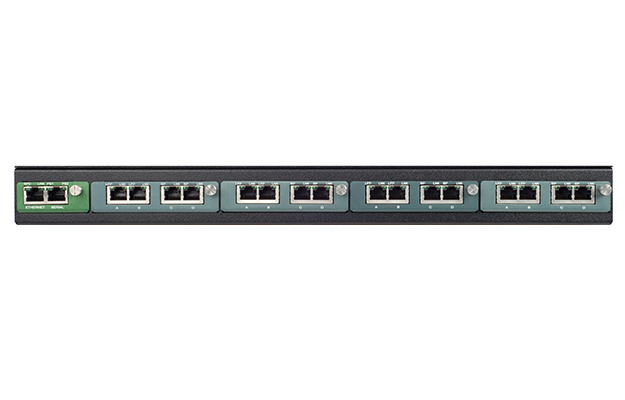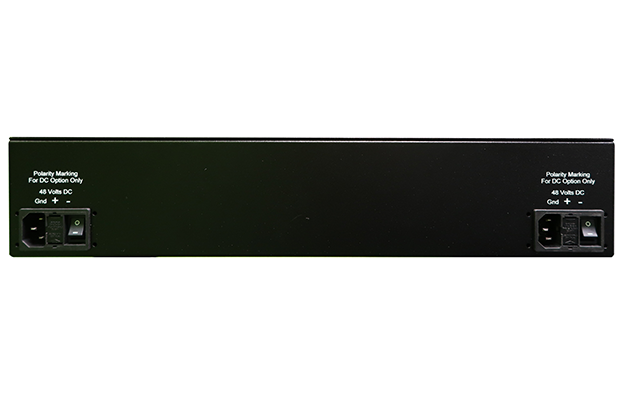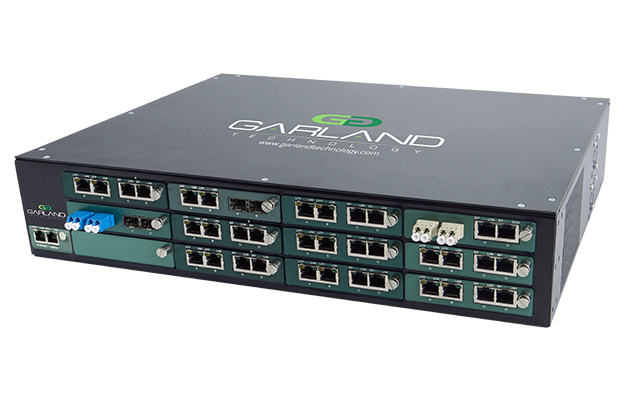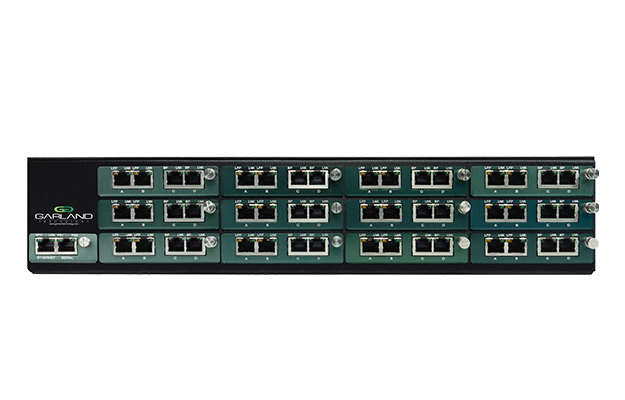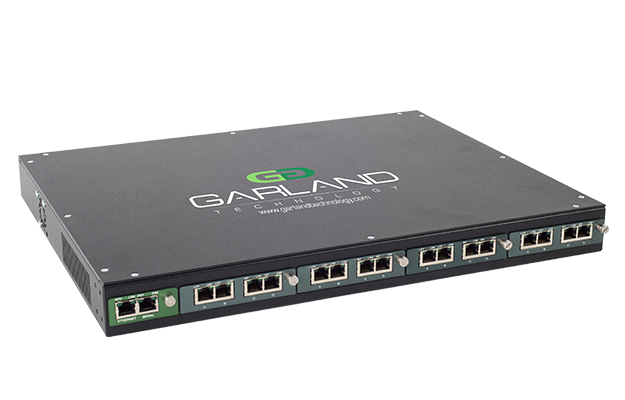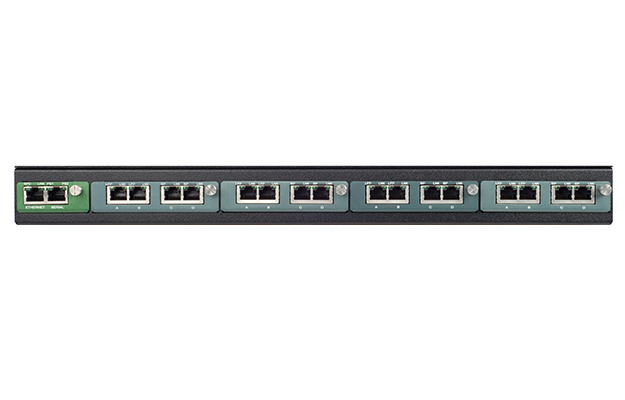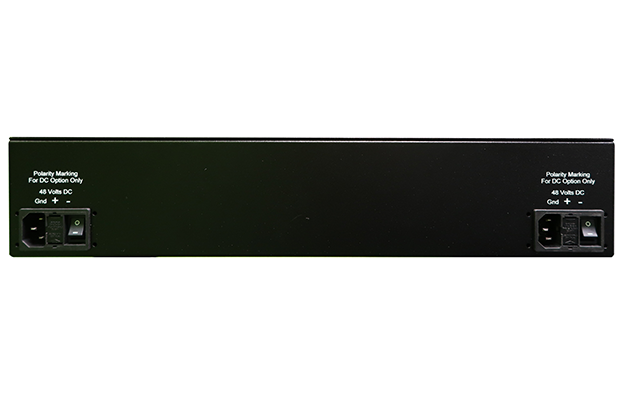 Key Features
Provide 100% full duplex traffic visibility

Port Mapping: filter for Layer 2, Layer 3 and Layer 4

Multi-Tier Filtering Supports:

MAC, VLAN, IP, DSCP, TCP, UDP.

Set utilization alerts to avoid oversubscription

Supports tap filtering, 'breakout,' aggregation, and regeneration/SPAN modes

Media Conversion: Fiber (SX, LX, ZX) to copper (TX) - or copper (TX) to fiber (SX, LX, ZX). Short range fiber (SX) to long range fiber (LX or ZX).

Packet slicing and packet injection (aggregate mode for copper network port TAPs).

100% secure and invisible; no IP address, no MAC address; cannot be hacked
Additional
Scalable Modular TAPs System: 2U holds up to 12 TAPs - backplane filtering within TAP row. 1U holds up to 4 TAPs - backplane filtering between TAPs and port.
Supports jumbo frames, passes physical layer errors
1U rack mount holds up to 4 portable TAPs

Simple easy to use GUI management

Dual internal AC or DC power supplies

TAP modules are hot swappable, fully configurable and interchangeable

Made, tested and supported in the USA
Chassis Options

Model No.

Chassis/TAPs*

Power Supplies

Dimensions (WxHxD)

M1G1ACE

1U; up to 4 TAPs

Dual Internal AC

17.40" x 1.75" x 13.45"




(441.96mm x 44.45mm x 341.63mm)

M1G1DCE

1U; up to 4 TAPs

Dual Internal DC

M1G2ACE

2U; up to 12 TAPs

Dual Internal AC

17.40" x 3.47" x 13.45"




(441.96mm x 88.14mm x 341.63mm)

M1G2DCE

2U; up to 12 TAPs

Dual Internal DC

M1GC*
Management card: Ethernet/GUI - and- Serial/CLI for M1GxxE

*Blanking plates are used if managment card is not required or if not all TAP modules are populated. Management card and additional GT TAP modules can be added to chassis.
Filtering TAP Module Options

Model No.

Network Speed

Media

Modes

Link Speed Synchronization

Network

Monitor

Breakout

Aggregation

Regeneration




/SPAN

Filtering

Bypass

M1GCCF

10/100/1000M

2 Copper-RJ45

2 Copper-RJ45

Yes

Yes

Yes

Yes

No
Yes
M1GCSF

10/100/1000M

2 Copper-RJ45

2 SFP

Yes
Yes
Yes
Yes
No
Yes
M1GMCF
1G

2 SX Multi-mode,




passive LC-Fiber

2 Copper-RJ45

Yes
Yes
Yes
Yes
No
No
M1GMSF
1G

2 SX Multi-mode,




passive LC-Fiber

2 SFP
Yes
Yes
Yes
Yes
No
No
M1GSCF
1G

2 LX Single-mode,




passive LC-Fiber

2 Copper-RJ45

Yes
Yes
Yes
Yes
No
No
M1GSSF
1G

2 LX Single-mode,




passive LC-Fiber

2 SFP

Yes
Yes
Yes
Yes
No
No
Breakout TAP Module Options

Model No.
Network Speed
Media
Modes
Features

Network

Monitor

Breakout

Aggregation

Regeneration




/SPAN

Filtering

Bypass

M100CCB

10/100M

2 Copper-RJ45




Passive

2 Copper-RJ45

Yes
No
No
No
No
Passive
M1GCCB

10/100/1000M

2 Copper-RJ45

2 Copper-RJ45

Yes
No
No
No
No
Link Synch with Fail Safe
Aggregator TAP Module Options

Model No.

Network Speed

Media

Modes

Network

Monitor

Breakout

Aggregation

Regeneration




/SPAN

Filtering

Bypass

M1GCCBP

10/100/1000M

2 Copper-RJ45

2 Copper-RJ45

Yes
Yes
Yes
No
Yes
M1GCSBP

10/100/1000M

2 Copper-RJ45

2 SFP
Yes
Yes
Yes
No
Yes
M1GMCA
1G

2 SX Multi-mode,




passive LC-Fiber

2 Copper-RJ45

Yes

Yes
Yes
No
No
M1GMSA
1G

2 SX Multi-mode,




passive LC-Fiber

2 SFP
Yes
Yes
Yes
No
No
M1GSCA
1G

2 LX Single-mode,




passive LC-Fiber

2 Copper-RJ45

Yes
Yes
Yes
No
No
M1GSSA
1G

2 LX Single-mode,




passive LC-Fiber

2 SFP
Yes
Yes
Yes
No
No
Bypass TAP Module Options

Model No.

Network Speed

Media

Modes

Packet Injection Support & Packet Slicing*

Network

Monitor

Breakout

Aggregation

Regeneration




/SPAN

Filtering

Bypass

M1GCCBP

10/100/1000M

2 Copper-RJ45

2 Copper-RJ45

Yes
Yes
Yes
No
Yes
Yes
M1GCSBP

10/100/1000M

2 Copper-RJ45

2 SFP
Yes
Yes
Yes
No
Yes
Yes
M1GMCBP
1G

2 SX Multi-mode,




passive LC-Fiber

2 Copper-RJ45
Yes
Yes
Yes
No
Yes
Yes
M1GMSBP
1G

2 SX Multi-mode,




passive LC-Fiber

2 SFP
Yes
Yes
Yes
No
Yes
Yes
M1GSCBP
1G

2 LX Single-mode,




passive LC-Fiber

2 Copper-RJ45

Yes
Yes
Yes
No
Yes
Yes
M1GSSBP
1G

2 LX Single-mode,




passive LC-Fiber

2 SFP
Yes
Yes
Yes
No
Yes
Yes
| | |
| --- | --- |
| | |
| Pot-to-port filtering | Port mapping |