Buffalo, NY—Garland Technology, the leading network TAP Manufacturer, introduces new 40G-SR-BiDi passive fiber network TAPs for network data center visibility solutions at Cisco Live Berlin.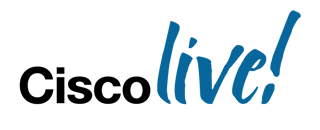 Garland Technology, a proud sponsor of the Cisco Live user conference in Berlin, Germany has recently expanded its fiber network TAP product line to include the new 40G-SR-BiDi that works with Cisco's new BiDirectional optical technology.
Garland Technology joined the Solution Partner Program in early 2014 – a network of companies that offers market-ready solutions for Cisco users. This program lets design experts at Garland Technology help Cisco users gain complete visibility for their advanced network monitoring tools.
"As bandwidth demands grow in the areas of monitoring and securing network traffic, we needed to provide a reliable visibility solution for our partners. Our 40G-SR BiDi TAPs have been tested and validated to ensure that all the data -
every bit, byte, and packet®
- feeds the Cisco Solution." said Chris Bihary, CEO/Co-Founder of Garland Technology. "We are committed to providing solutions for the complete enterprise network, from 1G access to 10G distribution and up to 40G and now 100G data center core."
Details on the new 40G-SR BiDirectional TAP include:
40G-SR BiDirectional TAP to support Cisco's BiDirectional Optical Technology. Features of this new product line include:
Exclusive High Density solution with 21 TAPs.

New Prism based technology that reduces bit errors on OM3 +OM4 applications.

Scalable design with 1U rack mount kit that holds up to 4 modules, each module can have 1, 2, or 3 TAPs.

Garland will showcase this product at the upcoming

Cisco Live Berlin Expo

, February 15-19, 2016.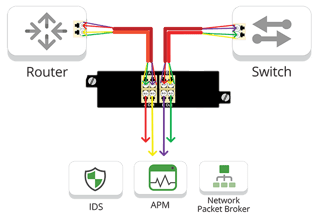 The new Cisco 40G BiDirectional technology (see network flow diagram above) uses 2 parallel multi-mode fiber strands to transmit the signal bidirectionally instead of unidirectional. This quadruples the speed and allows for cost effective network migration from 10G to 40G.
Network TAPs are considered the best practice by network professionals when 100% packet capture and traffic visibility is required. Companies that still rely on their traditional SPAN port will eventually experience lost packets from oversubscribed ports, thus making their network monitoring and analysis appliances ineffective.
About Garland Technology
Garland Technology guarantees precise data monitoring capabilities with a full line of access products: network TAPs that support aggregation, regeneration, bypass and breakout modes; packet brokering products; and cables and pluggables. We want to help you avoid introducing additional software, points of failure and bulk into your network. Garland's design and education-based approach takes you from square one to a network design specialist.
Your Garland Technology network designer works directly with you and your team to meet your network access needs and provide you with the best solution in the solution areas of network analyzers, intrusion detection, intrusion prevention systems, bandwidth management, computer forensics, data capture, content filtering, data leakage prevention, and lawful interception.