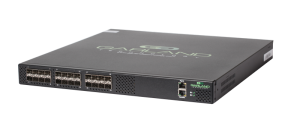 The Ultimate in Flexible Network Monitoring

Meet the FAB, Garland Technology's filtering, aggregating, and load balancing system. Use the FAB for security monitoring and management of your out-of-band network appliances.
Designed with a 1U box, you can aggregate network traffic with a single tool, load balance at high speeds (1G,10G, 40G) and connect network tools to multiple segments of your network. Garland's FAB is a full feature, all in one device and has no hidden licensing fees.