I am pleased to announce that Garland Technology is now a Cisco Preferred Solution Partner. This elevated status shows our committment to providing 100% data capture for Cisco's enterprise solutions - both for security and network monitoring.

To support our partnership, check out Garland's upcoming CiscoLive show schedule and our 11 Cisco Compatable joint solution briefs.
Cisco + Garland: Joint Partnership Resources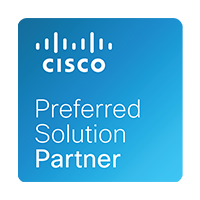 Our commitment to Cisco runs deep, I can honestly say that no other network TAP manufacturer can match our educational content relating to Cisco solutions for security and monitoring.

Earlier this year, we completed the certificiation process of 'Cisco Compatible' status for our active, inline bypass TAPs.

In January 2018, we will attend for the third consequetive year, Cisco Live EMEA in Barcelona. In June 2018, we will return to Cisco Live USA in Orlando.
11 Different Cisco Joint Use Cases
Need to know how to deploy and manage your ASA NGIPS with FirePower? Then view our certified solutions.

Want to monitor links with passive optical TAPs and Cisco QSFP 40G BiDi? We have the only High Density 1U solution on the market, in addition to single and portable TAPs to accommodate any network configuration.
For enterprise and SDN environments, Garland's passive fiber optical network TAPs are the foundation by providing 100% data capture for complete visibility at 1G, 10G, 25G, 40G, and 100G network speeds.
Are you looking into Cisco's EtherChannel as a temporary solution to bandwidth demands? Learn more about tagging, aggregating and load balancing, and the reasons to adapt this technology.
Garland's Cisco Certified network access product line provides many solutions for engineers trying to manage the edge of the network, monitor applications and network performance tools or for those considering a migration to SDN or 40G BiDi.
Learn more by visiting Cisco's Marketplace, to view our Cisco Compatable Solutions.