Computer networking terminology can become overly fickle once vendor products get into the mix. To help alleviate the confusion, we're going to go over how Garland Technology approaches terminology and hopefully clear up some understanding about Network TAPs.


"Bi-Directional" vs "BiDi"
Both terms mean Bi-Directional but are distinctly different when used in a Network TAP context.

Bi-Directional refers to the actual flow of network traffic between two networking devices as they send and receive traffic. The "Bi-" in Bi-Directional refers to "two", meaning that there are two flows of traffic going over the cable at the same time. These directions of traffic are often given cardinal directions (North & South, East, & West) to help visualize traffic flow from a network design perspective.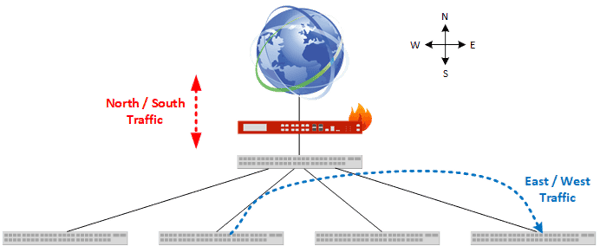 From a Network TAP perspective these flows of traffic represent data traveling over the cable that can be captured and copied. Depending on which TAP and TAP Mode that is being used determines how the different flows of traffic are distributed to Network Tools or Aggregators.



"BiDi" refers to a type of transceiver that can place two different directions of traffic on a single fiber cable.



BiDi transceivers allow companies to extend the life of existing LC Multimode Fiber by enabling it to support 40 Gbps throughputs instead of requiring an infrastructure upgrade to MTP/MPO cables.


Special BiDi Network TAPs are needed when monitoring BiDi network links. These BiDi TAPs have splitters that can isolate out the wavelengths being used over the network link, allowing each direction of data to be captured as its own dedicated monitor link.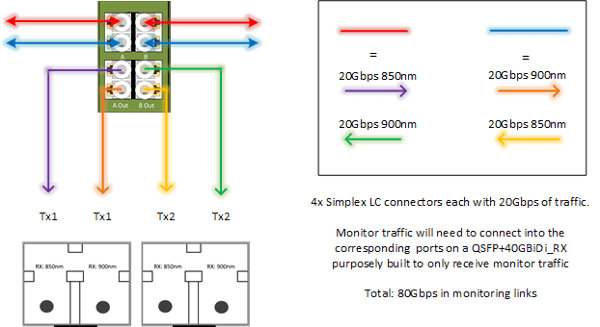 While all our TAPs can see and capture Bi-Directional traffic, not all TAPs are equipped to deal with BiDi traffic generated from BiDi transceivers. Being aware of terminology like this is an important step in making sure you're network monitoring solution is the correct one.

Looking to add Network TAPs to your security deployment, but not sure where to start? Join us for a brief network Design-IT consultation or demo. No obligation - it's what we love to do!