Looking to add network visibility, but not sure where to start?
Take a brief call with our engineers for a free network design consultation!
Just like you, our team at Garland is comprised of experienced network professionals hungry to solve network connectivity, visibility, access, monitoring and security problems. Are you:
Installing a new

monitoring or security tool?

Architecting your visibility fabric? And need connectivity options?
Need to monitor too many links than your tool can handle?
Upgrading speeds?
Wanting to add ROI back into your existing packet broker?
Or just want to see how our products may work in your environment?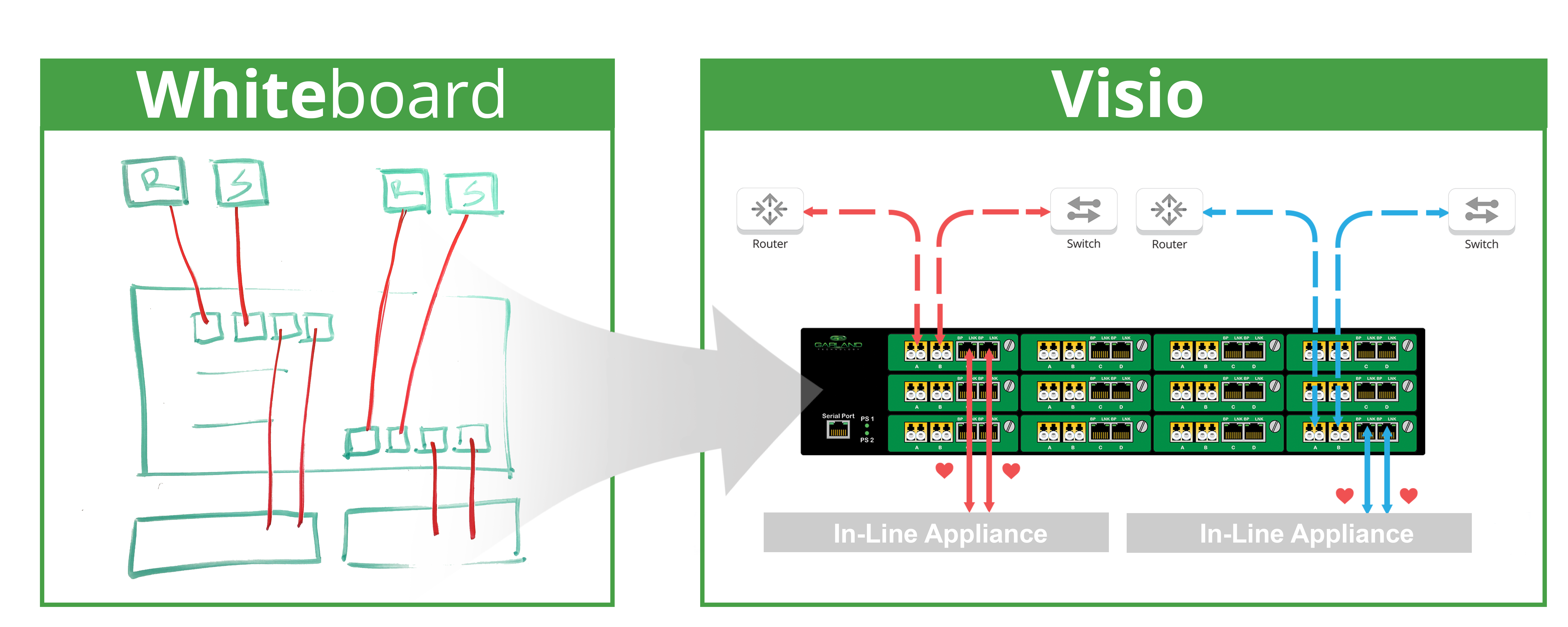 What you can expect:
Discuss the application and objectives of your project
Determine basic network connectivity requirements
Our team will whiteboard drawings tailored to your needs
Your will receive free Visio diagrams to present to your team
Product demo if requested
Garland works with your vendor of choice in all network security and monitoring solution areas.
Schedule Your Design-IT Today