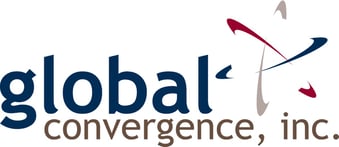 Buffalo, NY – March 6, 2017 (GLOBE NEWSWIRE) - - Global Convergence Inc. (GCI), a leading value-added distributor of emerging, innovative and disruptive technology for global IT services and solutions, has entered into a distribution agreement with Garland Technology, a New York based leading manufacturer of network test access products (TAPs).
As a result of this relationship, GCI will distribute and market Garland Technology network TAPs to its base of solution providers focused on bringing visibility to the network and solving connectivity issues for their customers.
The foundational underpinning of visibility starts with network TAPs that feed the monitoring and security tools all of the data they need, all of the time - every bit, byte and packet that is needed to successfully secure and monitor the network. Garland Technology's TAPs are purpose-built hardware devices that provide physical access and visibility into the network – allowing you to see every bit, byte and packet®.
"Garland Technology has an aggressive growth strategy that will only be accomplished through strategic alliances with key channel partners, such as Global Convergence. Our shared values of providing best in class service coupled with quality tested products that are positioned for immediate delivery aligns together for success." said Chris Bihary, CEO/Co-founder of Garland Technology.

"It's easy to identify the synergies that exist between the solutions that Garland Technology offers and the GCI partner base clamoring for such solutions," said Rick Lewis, Sr. Vice President of Supply Chain Sales at GCI. "One other key aspect to the relationship, important to both businesses is an excellent culture fit," Lewis added.
About Global Convergence, Inc.
Founded in 1990, Global Convergence Inc. (GCI) is the channel's services and solutions company. GCI empowers solution providers to bring innovative and disruptive technologies to market that complement their portfolio and provide them with new revenue opportunities. With a strong foundation as a U.S.-based value-added distributor with a full, channel-driven IT services portfolio specializing in voice and data networks and enterprise mobility, GCI has global capabilities in 170 countries. To learn more, visit www.globalconvergence.com, or follow us at Facebook, LinkedIn and Twitter.
About Garland Technology
Garland Technology is the leading manufacturer of network test access points (TAPs) that guarantee 100% network visibility and anytime network access. Garland's network access technology has been empowering data centers and enterprise networks since 2000. In 2011, co-founders Chris Bihary, CEO and Jerry Dillard, CTO decided to combine their engineering and sales knowledge and form Garland Technology to provide best in class service and products to their customers. Garland network TAPs support all networks, including copper wire in 10/100M, 10/100/1000M and fiber in 1G, 10G, 40G, 100G and are deployed in enterprise networks worldwide. For more information, visit http://www.garlandtechnology.com. Follow us on Twitter @GarlandTech.