A Foundation of Visibility
Starts with Seeing Every Bit, Byte and Packet®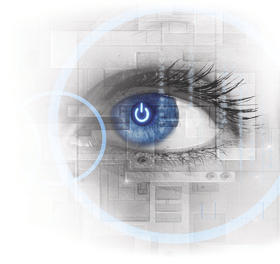 Garland Technology network TAPs provide 100% network visibility, while providing anytime network access. A foundation of visibility starts with network TAPs that feed your monitoring and security tools all the data - every bit, byte and packet they need to successfully secure and monitor your network.
Protecting your network with a stack of security and monitoring tools is a significant investment, however they are only as good as the data they receive. Dropped packets and over-subscribed ports leave your network blind to cyber threats. A Garland Technology network TAP will ensure your tools receive all the data for optimum functionality while extending the lifecycle of your network tools.
The Garland Technology Mission
Garland is committed to educating all organizations and individuals on the benefits of having a strong foundation of network visibility and access. By providing this education we protect the security of data across your network and beyond. Read more about network TAPs.
Our History. Our Leadership.
Garland's network access technology has been empowering data centers and enterprise networks since 2000. In 2011, co-founders Chris Bihary, CEO and Jerry Dillard, CTO decided to combine their engineering and sales knowledge and form Garland Technology to provide best in class service and products to their customers.

Garland Technology has an excellent reputation in the network access community. Our goal to provide a Visibility Foundation is fostered through partnerships and alliances we have built over the past 30 years.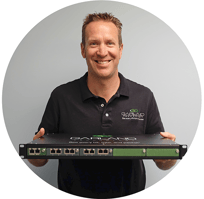 Chris Bihary, CEO/Co-Founder
Chris has been connecting companies and their data for over 20 years. Chris has an obsession for figuring out the simplest solutions for the most difficult network access problems that are utilized in small businesses to enterprise networks and data centers. Chris has dedicated his career to leadership positions in network access and is a proven business leader that is committed to both local community causes as well as industry related issues.

As CEO/Co-Founder of Garland Technology, Chris oversees customer satisfaction, sales, marketing and finance operations.





Jerry Dillard, CTO/Co-Founder
Since the mid 1990's, Jerry has focused his network engineering discipline on developing innovative solutions to ensure network uptime and security. Guided by these two principals, Jerry began developing proprietary designs for network TAPs that are deployed in enterprise solutions worldwide. Jerry's tenure as an Electrical engineer began designing military grade solutions for General Dynamics and Lockheed Martin.
Jerry is a pioneer in securing in-line appliances and invented the bypass TAP that continuously checks the health of in-line devices to ensure the integrity of traffic flows regardless of its condition. In addition, Jerry was a sole proprietor manufacturing network TAPs until Garland Technology was formed in 2011. As CTO/Co-Founder of Garland Technology, Jerry is responsible for logistics, engineering, testing and quality assurance.


Network TAPs - The Garland Difference:
Singular company focus on network TAPs

Manufactured, serviced and supported in USA (Texas and New York)

All TAPs are tested with live network data and validated before shipped

Support of the entire wire: from 10/100M copper and 1G/10G/40G/100G

30 years experience in R&D, manufacturing, network support and service

Lowest failure rate in the industry; to date no failures in field and 0% first time pass rate (FTPR)

No End of Life (EOL) on products

Stocked inventory

Not an expert in network TAP technology or network connectivity?
That's all right. Garland works with your vendor of choice to help solve your connectivity problems. Our network TAPs and packet brokers are compatible for any security and/or monitoring tool. Contact us for more information.