Cisco ACI is a game changing approach to managing networks across major disruptions including virtualization, multiple active data centers, hybrid data centers, and private and public cloud. Cisco ACI enables significant advantages in managing and deploying applications in these changing environments.

With these advantages comes additional planning in defending critical infrastructure across these extended data center architectures including physical, virtual and cloud. In particular, the deployment of inline tools like IPS and firewalls is critical in protecting these assets. These inline deployments are facilitated by using EdgeLens® Inline Security Packet Broker to manage these assets. In addition, EdgeLens can be used to gain additional visibility across the Cisco ACI fabric and deployment of other analysis tools.
Security in Cisco ACI
Cisco ACI facilitates the Next Generation Data Center through multiple features that enable DC scalability, flexibility, and automation. Cisco ACI architecture advantages can also be extended to address security challenges. This is done by integrating security in the Application from day one. In addition, Cisco ACI can be used to accelerate security deployment and also automate security insertion through policy flows.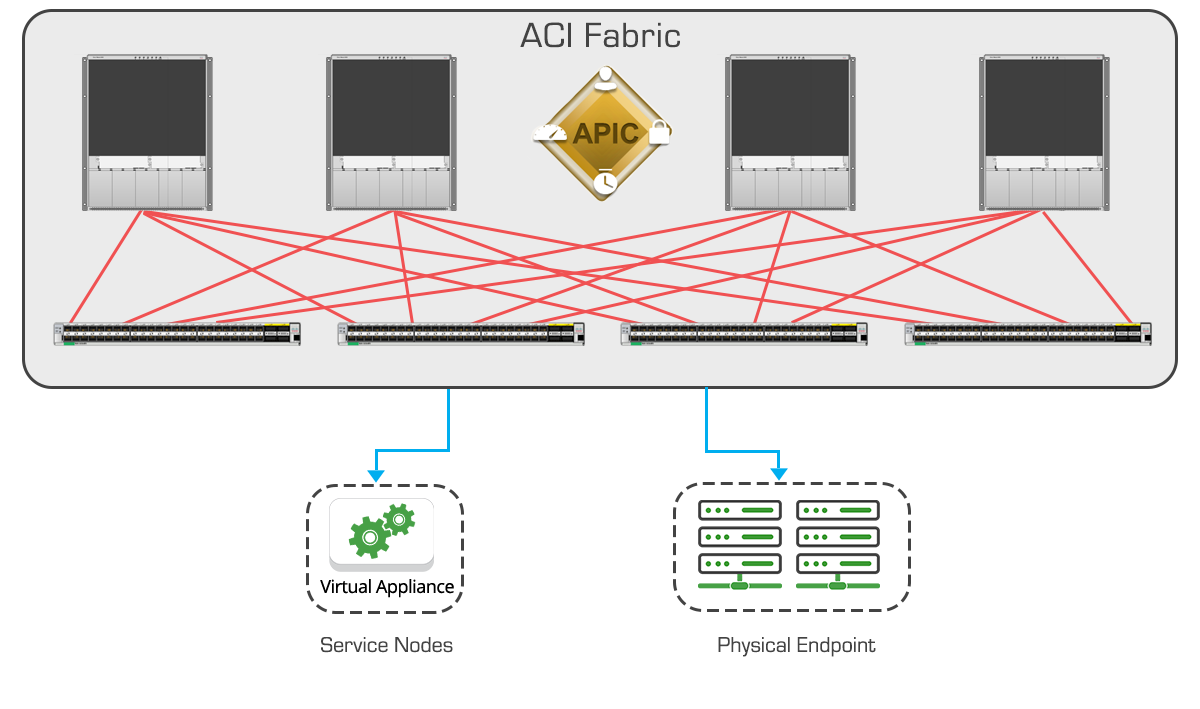 Security deployments and visibility are further aided by introducing EdgeLens security monitoring to manage inline security appliances, and aggregate wider level visibility to additional security tools like IDS and vulnerability management. This blog series will focus on key Cisco ACI definitions/concepts and highlight how to utilize EdgeLens to further secure your Cisco ACI deployment.


Cisco ACI Basics
Cisco ACI is software defined networking environment. A classic definition involves networking architecture that is programmable and adaptable for the high-bandwidth and dynamic nature of the network's latest software applications. SDN architecture decouples the network control and forwarding functions; enabling programmable network control and abstraction of applications from the underlying infrastructure.

A Cisco Application Centric Infrastructure (ACI) requires specific items including: Cisco Nexus 9000 series switch fabric with the Application Programming Interface Controller (APIC) to run in the leaf/spine ACI fabric. The Spine/Leaf network connects each leaf node to each spine node; with all other devices connected to leaf nodes. This includes the APIC which manages the ACI fabric. The APIC fabric management functions do not operate in the data path of the fabric.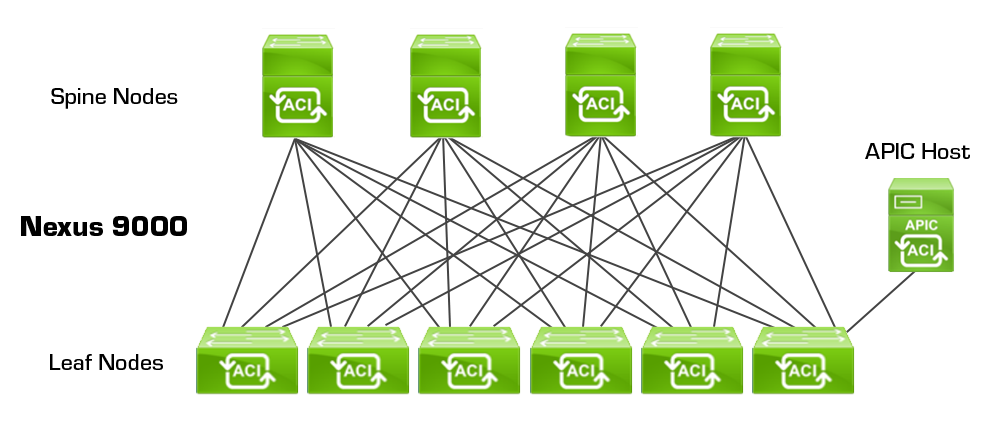 The ACI fabric provides forwarding across high-bandwidth links (40 Gbps and 100-Gbps). Traffic with the source and destination on the same leaf switch is handled locally, and all other traffic travels from the ingress leaf to the egress leaf through a spine switch. The fabric operates as a single Layer 3 switch. The ACI object-oriented operating system (OS) runs on each Cisco Nexus 9000 Series node. It enables programming of objects for each configurable element of the system. The ACI fabric OS renders policies from the APIC into a concrete model that runs in the physical infrastructure.