Where in the world is Garland Technology? It seems like we are everywhere! Here at Garland Technology, we think it is important to be out in the field educating the network security and monitoring community about network TAPs and packet brokers. More often than not, I hear from my team that many people are unfamiliar with TAPs and still use SPAN ports, and networking best practice is to use a TAP instead of a SPAN port.


While out in the field whether meeting with partners or sponsoring events, we enjoy collaborating with our technology partners, resellers and distributors. Here is a recap of just a few of the events we have attended in the last few months and where you can find us in the future:


Cisco Live 2019
As a Cisco Solution Partner, we sponsor Cisco Live Europe and Cisco Live USA every year. This past January, our TAP-IT team along with partners from Neox Networks and Ingecom were able to educate Cisco users about our new PacketMAX™: Advanced Aggregators and Advanced Features. We had a great time getting to meet with partners, customers, and industry experts in beautiful Barcelona, Spain. Cisco Live San Diego is creeping up quick and we hope to see you there; visit the Garland Technology booth for swag, games, a TV raffle and to learn about our new EdgeLens Focus.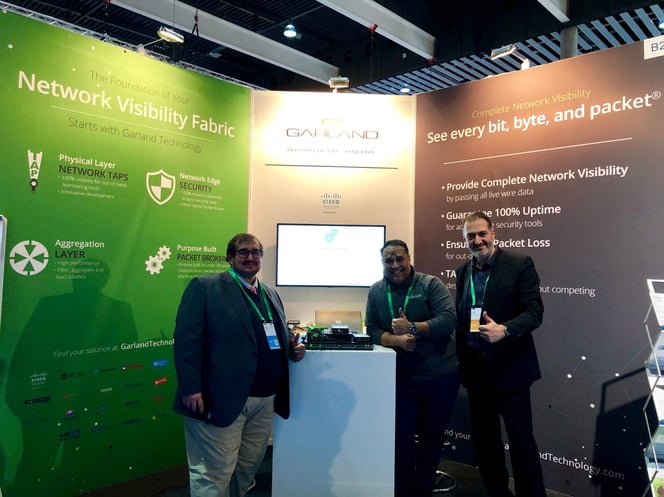 SecureWorld Boston
From Barcelona to Boston, Garland Technology participated with our reseller partner, Atlantic Data Security, at SecureWorld Boston in their partner corner this past March. Garland Technology along with CheckPoint, BitSight and CyberSaint teamed up at this security focused event. Garland's Regional Sales Manager Steve Harris, found he was meeting many attendees interested in our CheckPoint joint solution, check it out here.


RSA Conference
Thank you to our partners at TOYO Corporation for including Garland Technology in their booth at RSA this year. It was our first time being part of a booth at RSA, and our Regional Sales Manager, Jeff Warner, represented Garland and worked with TOYO to educate attendees about the importance of network security and the critical role our new high density EdgeLens plays in your network visibility fabric.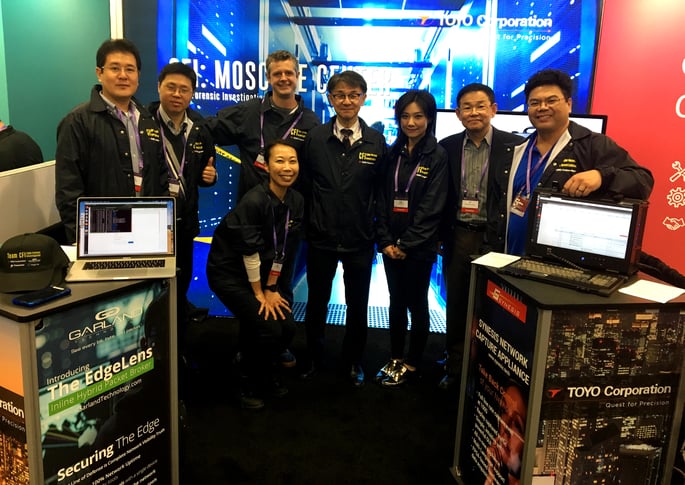 Interface +Cloud
Did you say cloud? We have a new cloud solution! Garland Technology has a new Cloud Solution that our Regional Sales Manager, Juan Garza, was highlighting at the Interface +Cloud event in Portland, Oregon. Our next generation agent technology sends processed packet traffic to tools and services both in-cloud and off-cloud. If you are thinking about migrating to a private, public, or hybrid cloud environment, contact us or request a demo.
What's next?
Garland Technology has a lot planned for 2019 and stretching into 2020 that we are excited about. Subscribe to our blog to stay up to date on all things networking and for a full list of events that you can find us at click here!