It feels like there have been two extremes in software-defined networking (SDN) discussions over the last few years. On one side, you have people who focus on the fact that SDN hasn't lived up to its early hype. And on the other side, you have people continue to pass out predictions for SDN's future in 2020 and beyond (us included).

But what about right now? You know that SDN is complicated, but it feels like SDN is finally becoming practical. We're far from SDN perfection, but the current state of software-defined networking lies squarely in the middle of the two extremes.
SDN Use Cases Are Coming to Life
There was a time when the only real example of software-defined networking we could look at was Google's internal network. It's a great example, but Google's SDN project took multiple years and a bank of resources that most companies can only dream of.

However, coming out of this year's Interop ITX conference, it seems practical implementation of SDN is heating up. Here are just a few examples of enterprises that are becoming more software-defined:
FOX Broadcasting Company:

On a panel at Interop ITX, FOX VP of engineering and development Thomas Edwards said that anyone who viewed the Super Bowl on the company's network watched it over SDN. Because SDN gives the company more granular control over network packets, FOX can more efficiently deliver compressed videos to regional stations around the country.
Microsoft:

This may seem like a similar scenario as Google, but Microsoft is just starting to dip its toes into SDN. The software giant is running an internal pilot with the OpenDaylight open source controller. Rather than trying to redefine the entire data center, Microsoft is starting with a goal of improving Skype's end-user experience in branch offices.
Gap, Inc:

Over 1,300 Gap retail locations have received the software-defined treatment since 2015. By implementing software-defined WAN (SD-WAN) technology, Gap has been able to process credit card transactions more efficiently and securely.
When you look at these three examples, you'll notice that one isn't like the others. While FOX and Microsoft have moved forward with traditional SDN, Gap is taking a different approach with SD-WAN technology. While both of these approaches fulfill the software-defined concept, they aren't the same.
SD-WAN Is a Good Introduction to Software-Defined Networking
There are plenty of reasons why SDN isn't spreading like wildfire throughout enterprise data centers. It can be expensive to implement and requires significant training for networking pros who aren't familiar with programming languages and how software works.

Rather than diving in headfirst with SDN, you can start smaller with its little brother technology—the software-defined WAN.

While SDN is meant to redefine internal data centers by making them directly-programmable and more scalable, SD-WAN is a technology solution you can purchase from a vendor. You get all the practice with separating the control and data planes without the complicated change and configuration management than comes along with SDN.

Instead, vendors take care of these challenges behind the scenes and you reap the benefits of centralized management and the ability to adjust bandwidth over multiple connections. SD-WAN technology and SDN exist separately, but starting small with SD-WAN can help your networking team lay a foundation that will help deal with more complicated SDN implementation in the coming months and years.

However, just because SD-WAN promises greater accessibility compared to SDN doesn't mean you can throw architecture best practices out the window.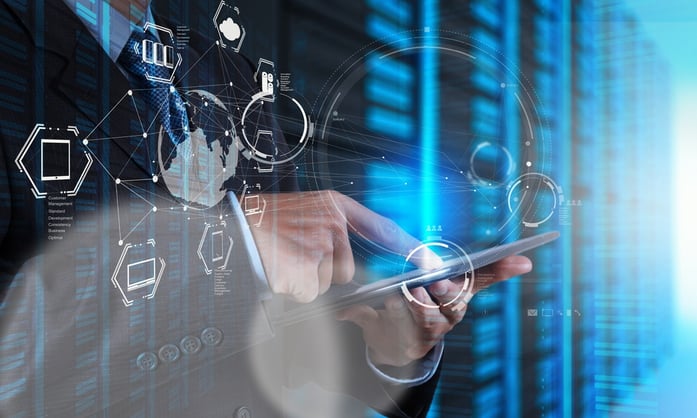 Preparing Your Network to Become Software-Defined
As you look into software-defined technologies, you'll hear a lot about the benefits of centralized control and network visibility. However, the ability to see and control packets won't get you very far if you're dropping packets unknowingly.

Making sure your software-defined connections are carrying every bit, byte, and packet® is essential if you want to realize the potential of SDN (or SD-WAN if you're starting there).

Looking to add visibility to your SDN deployment, but not sure where to start? Join us for a brief network Design-IT consultation or demo. No obligation - it's what we love to do!