100M/1G Copper Portable Aggregating Universal TAPs
Breakout, Aggregation, Regeneration/SPAN and Bypass modes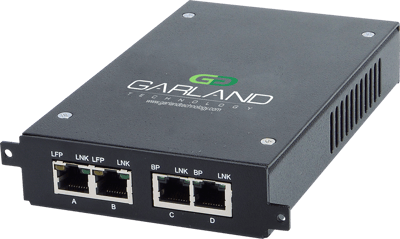 Network test access points (TAPs) are hardware tools that allow you to access and monitor your network. Aggregating TAPs are used to capture 100% full duplex traffic; the traffic can then be sent to multiple monitor appliances to analyze your network. Aggregating TAPs are purpose-built hardware devices that let you see every bit, byte and packet.®

Universal functionality on this TAP supports breakout, aggregation, regeneration/SPAN and bypass modes, allowing you to fully deploy and manage your monitoring and security appliances and guarantee 100% network uptime
Aggregating Universal TAPs are fully configurable and support multiple modes: breakout, aggregation, regeneration/SPAN and bypass.
Portable, Plug & Play.
1U Rack Mount can hold up to four portable TAPs.
Heartbeat Packets are sent out of each monitoring port. If the heartbeat packets are not received from either direction, then Bypass Mode takes effect. Heartbeat packets are never sent out onto the live network.
Supports link failure propagation (LFP).
Network Failsafe recognizes power outages and automatically closes the relay circuitry in less than eight milliseconds then reconnects the two network devices connected to ports A and B.
Power over Ethernet (PoE) optional
Easy configuration; switches on back.
Supports Jumbo frames.
Passes physical errors.
Supports packet injection in aggregation mode.
100% secure and invisible; no IP address, no Mac address; cannot be hacked.
Made, tested and certified in USA.