Pluggable Transceivers and Cables
Connect your tools with Transceivers, Direct Attach Cables, Copper & Fiber Cables and Accessories
Optimizing network connectivity is critical for your tools and network.
Garland provides high quality pluggable transceivers and cables, designed to excel with the increasing demands for network bandwidth and data storage. Fully compliant with Ethernet, Fibre Channel, Infiniband, SONET/SDH/OTN, CPRI and PON standards and feature high performance over extended voltage and temperature ranges, while minimizing jitter, electromagnetic interference (EMI) and power dissipation.
Garland Technology offers SFP, SFP+, QSFP+ pluggable transceivers that support 10/100/1000M copper and 1 Gigabit, 10 Gigabit, 40 Gigabit and 100 Gigabit. Custom cable lengths are available in 1' and 1m increments.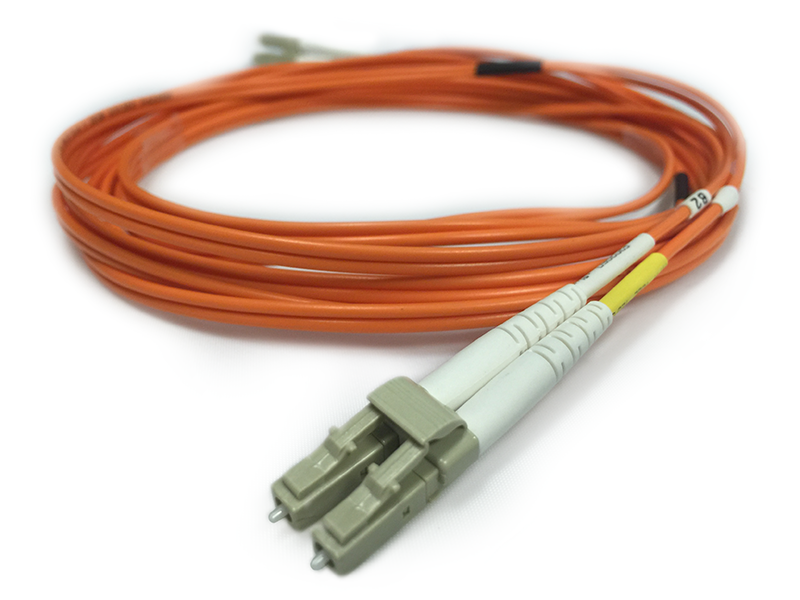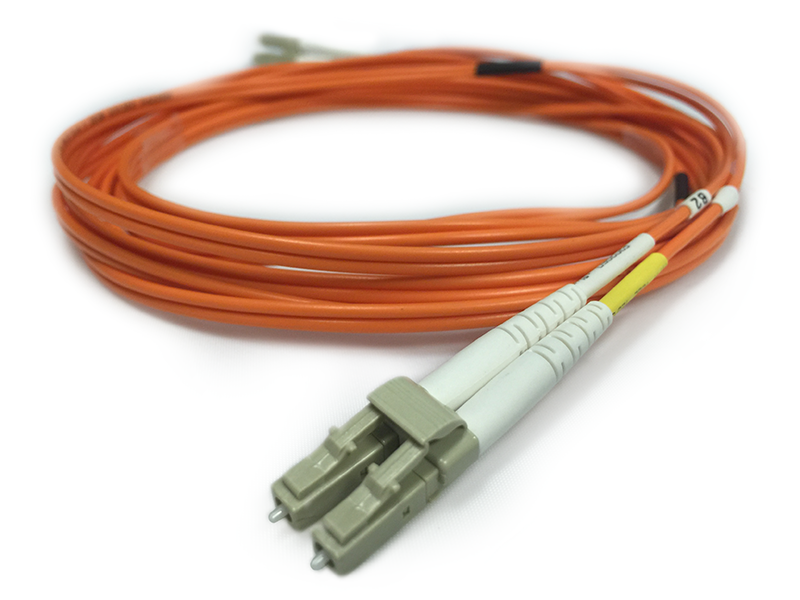 Model No.

Network Speed

Type
Media
Connector
Optical
Bandwidth
Description

1GbE SFP



SFP+LR

1Gbps/10Gbps

1000BASE-LX 1G Ethernet 10GBASE-LR/LW 10G Ethernet

9u SMF

LC

1260nm-1600nm RX 1260nm-1355nm TX

1GbE SFP

SFP+T

10 Mbps/100 Mbps/ 1 Gbps

10/100/1000 BASE-T

Category 5 UTP

RJ45

--

10G Optical SFP+

SFPEX40km

1Gbps

SONET OC-48 LR-1 / SDH STM L-16.1 SONET OC-12 / SDH STM 4 SONET OC-3 / SDH STM-1 Gigabit Ethernet / 1x/2x Fibre Channel

9u SMF

LC

1270nm-1600nm RX 1280nm-1355nm TX

1GbE SFP

SFPEX90km

1Gbps

SONET OC-48 LR-1 / SDH STM L-16.1 SONET OC-12 / SDH STM 4 SONET OC-3 / SDH STM-1 Gigabit Ethernet / 1x/2x Fibre Channel

9u SMF

LC

1270nm-1600nm RX 1280nm-1355nm TX

1GbE SFP

SFPFX

1Gbps

1000Base-SX

50u MMF/ 62.5u MMF

LC

770nm-860nm RX 830nm-860nm TX

1GbE SFP

SFPLX

1Gbps

1000Base-LX

9u SMF

LC

1270nm-1500nm RX 1270nm-1355nm TX

1GbE SFP

SFPLX-WB

1Gbps

1000Base-LX

9u SMF

LC

1265nm-1600nm RX 1270nm-1360nm TX

1GbE SFP

SFPSX

1Gbps

1000Base-SX Ethernet

50u MMF/ 62.5u MMF

LC

770nm-860nm RX 830nm-860nm TX

1GbE SFP

SFPTX

1Gbps

10/100/1000 BASE-T

Category 5 UTP

RJ45

-

1GbE SFP

SFPTX1G

1Gbps

10/100/1000 BASE-T

Category 5 UTP

RJ45

-

1GbE SFP

SFPZX

1Gbps

1000BASE-LW 1G Ethernet

9u SMF

LC

1270nm-1600nm RX 1430nm-1580nm TX

1GbE SFP
Model No.

Network Speed

Type
Media
Connector
Optical
Bandwidth
Description

10G Optical SFP+

SFP+-10GBiDi-1270-1330

10Gbps

SFP-10G-BX

9u SMF

LC simplex

1270nm-TX/1330nm-RX

10G Optical SFP+

SFP+-10GBiDi-1330-1270

10Gbps

SFP-10G-BX

9u SMF

LC simplex

1330nm-TX/1270nm-RX

10G Optical SFP+

SFP+ER

10Gbps

10GBASE-ER/EW 10G Ethernet

9u SMF

LC

1260nm-1600nm RX 1530nm-1565nm TX

10G Optical SFP+

SFP+SR

1Gbps/10Gbps

1000BASE-SX 1G Ethernet 10GBASE-SR/SW 10G Ethernet

50u MMF/ 62.5u MMF

LC

840nm-860nm RX 840nm-860nm TX

10G Optical SFP+

SFP+LR

1Gbps/10Gbps

1000BASE-LX 1G Ethernet 10GBASE-LR/LW 10G Ethernet

9u SMF

LC

1260nm-1600nm RX 1260nm-1355nm TX

10G Optical SFP+

SFP+LR10G

10Gbps

10GBASE-LRM 10G Ethernet 1200-SM-LL-L 10G Fibre Channel

9u SMF

LC

1260nm-1600nm RX 1260nm-1355nm TX

10G Optical SFP+

SFP+LRM10G

10Gbps

10GBASE-LRM 10G Ethernet

50u MMF/ 62.5u MMF

LC

1260nm-1600nm RX 1260nm-1355nm TX

10G Optical SFP+

SFP+SR10G

10Gbps

10GBASE-SR/SW 10G Ethernet

50u MMF/ 62.5u MMF

LC

840nm-860nm RX 840nm-860nm TX

10G Optical SFP+

SFP+T

10 mbps/100 mbps/1 gbps

10/100/1000 BASE-T

Category 5 UTP

RJ45

10G Optical SFP+

SFP+SR_T

1Gbps/10Gbps

10GBASE-SR/SW 10G Ethernet

50u MMF/ 62.5u MMF

LC

840nm-860nm RX 840nm-860nm TX

10G Optical SFP+

SFP+ZR80

10Gbps

10GBASE-ER/EW 10G Ethernet

9u SMF

LC

1260nm-1600nm RX 1530nm-1565nm TX

10G Optical SFP+
Model No.

Network Speed

Type
Media
Connector
Optical
Bandwidth
Description

QSFP

QSFP+100GBiDi

1Gbps/10Gbps

40GBASE-SR4

OM4 50 / 125μm MMF

Single 1x12 MPO receptacle

840nm-860nm RX 840nm-860nm TX

QSFP

QSFP+10GLR

10Gbps

10GBASE-SR/SW

OM4 50 / 125μm MMF

LC

840nm-860nm RX 840nm-860nm TX

QSFP

QSFP+28SR4

100Gbps

100GBASE-SR4 100G Ethernet

OM4 50 / 125μm MMF

Single MPO12 receptacle

840nm-860nm RX 840nm-860nm TX

QSFP

QSFP+28SRSWDM4

100Gbps

100G Ethernet over Duplex MMF

OM4 50 / 125μm MMF

Duplex LC receptacles

λ1 850 RX, 850 TX λ2 880 RX, 880 TX λ3 910 RX, 910 TX λ4 940 RX, 940 TX

QSFP

QSFP+40-LR4

Supports 41.2 Gb/s aggregate bit rates

40BASE-LR4

SMF

LC Connector

Lane center wavelengths (range)

1264.5 – 1277.5

1284.5 – 1297.5
1304.5 – 1317.5
1324.5 – 1337.5

QSFP

QSFP+40G

Multi-rate capability: 1.06Gb/s to 10.5Gb/s per channel

40BASE-SR4

MMF

Single 1x12 MPO receptacle QSFP+ Gen2 Optical Transceiver Module

840nm-860nm RX 840nm-860nm TX

QSFP

QSFP+40G-ER4

Multi-rate capability: 1.06Gb/s to 10.5Gb/s per channel

40BASE-SR4

MMF

Single 1x12 MPO receptacle QSFP+ Gen2 Optical Transceiver Module

840nm-860nm RX 840nm-860nm TX

QSFP

QSFP+40GBiDi

Multi-rate capability: 1.06Gb/s to 10.5Gb/s per channel

40BASE-SR4

MMF

Single 1x12 MPO receptacle QSFP+ Gen2 Optical Transceiver Module

840nm-860nm RX 840nm-860nm TX

QSFP

QSFP28PSM4

10Gbps

10GBASE-SR/SW 10G Ethernet

50u MMF / 62.5u MMF

LC

840nm-860nm RX 840nm-860nm TX

QSFP
Model No.

Network Speed

Reach

Type
Media
Connector
Optical
Bandwidth
Description

Cables and Fibers



100401BK 1FT Black Ethernet Cable

-

100 M

Copper

Cat 5e Cat 6

RJ45

-

Ethernet Cable

102617 50um 10Gb Fiber Optic Cable

10Gbps

-

-

50u MMF / 62.5u MMF

-

840nm-860nm RX 840nm-860nm TX

Fiber Cable

102732 Multimode Fiber Cable

10Gbps

-

-

50u MMF / 62.5u MMF

-

840nm-860nm RX 840nm-860nm TX

Fiber

102794 9/125 Singlemode Fiber Cable

-

-

-

9u SMF

-

1260nm-1600nm RX 1260nm-1355nm TX

Fiber cable

Cable Tie Mount

-

0.50" long x 0.50" wide

-

-

-

-

The 4-way adhesive backed cable tie mount made of nylon 6.6, which increases mechanical strength, heat and wear resistance, and stiffness. Designed for indoor, high-temperature environments, and comes in packages of 1000.

Cable Ties

-

-

-

-

-

-

Cable ties

Console Cable DB9-RJ45

-

-

Copper

Cat 5e Cat 6

RJ45

-

Console Cable DB9 Female to RJ45 6 Feet

Console Serial Cable M10GxxBP Modules

-

-

Copper

-

RJ11

-

Console Serial Cable M10GxxBP Modules: DB9 Female to RJ11 4 Foot Cable

MTP12F-Y-Cable-1

-

-

-

-

-

-

MTP Y Monitoring Cable - OM4 - 1 meter

QSFP28-4SFP28-Cable_1

-

-

-

-

-

-

100-Gigabit Ethernet QSFP28 to 4 x 25-Gigabit Ethernet SFP28 Splitter Cable - 1 Meter

QSFP28-4SFP28-Cable_2

-

-

-

-

-

-

Direct Attach Copper Cable QSFP28 to 4x 25Gb SFP28, Pre-Cut 2 Meter

QSFP28-4SFP28-Cable_3

-

-

-

-

-

-

Direct Attach Copper Cable QSFP28 to 4x 25Gb SFP28, Pre-Cut 3 Meter

Serial Cable 10Ft DB9 Male to Female for 8 Port

-

10 ft

Copper

-

DB9

-

Serial Cable 10Ft DB9 Male to Female for 8 Port

USB25

-

2.5 ft

Copper

USB

mini-USB Type B (M) to RJ-45 (M)

-

USB 2.5 foot
Model No.

Network Speed

Form Factor

# of TAPs

Failsafe
Network
Monitor
Serial Port
Power

RMS-1U-v2

1U Rack Shelf Mount Kit - Hold up to 4 Portable 1/10G TAPs

RMP-1U




1U Rack Mount Kit - Hold up to 4 portable TAPs

Model# + DIN_MOUNT

Select the Garland Technology portable network TAP model # and add "DIN_MOUNT." e.g., P1GCCB_OTDIN_MOUNT
Field DC-DC Converter

Model #

Input Voltage

Output Voltage

Output Current

Output Power

Ripple/noise

PWR-DCDC1



Typ(Vdc)/ Range (Vdc)

(VDC)

min(mA) / max(mA)

max(W)

max(mVp-p)
24 / 9 ~ 36

5

150 / 3000

15

100
Power Lock Connectors

Model #

Description

PLTYPE1



Power Supply Lock System for Portable TAPs (except P100CCA)

PLTYPE2

Power Supply Lock System for P100CCA Portable TAP