Healthcare organizations must have 100% visibility as the basis of their network security
Healthcare was defined as a 'soft-target' for hackers back in 2015, largely due to the value of patient data. Unfortunately, even though the cybersecurity industry knew this and read the reports - those in the day-to-day trenches were left without education or budget, basically defenseless. IT departments in healthcare organizations have faced an uphill battle to get budget for advanced monitoring and security tools, which is quite challenging when competing against the need for life saving equipment in the ER or ICU.

However, after the Anthem breach and a few very public Ransomware hospital hacks occurred, many boardrooms decided to allocate funds for research, staff education and intrastructure to design secure networks that incorporate complete network visibility. Why? Because patient data is a high value target for hackers to go after and must be secured according to HIPAA Regulations.

In just a few short years, U.S. healthcare breaches have now reached $6.2 billion each year, according to a 2016 study from IBM and Ponemon Institute.
End-to-End Visibility Solution
Providing a complete visibility solution for your security and monitoring tools is the foundation of network security architecting. Creating end-to-end infrastructure eliminates network blind spots. Network TAPs and packet brokers ensure 100% packet capture. By securing the data at the physical layer, the tools you deploy in the stack will have the visibility to monitor, protect, block and analyze traffic in real time, all the time. Keeping your network up and running at all times is essential in a hospital setting. If the network goes down, physicians and staff aren't able to access medical records, communicate with other departments, and view or order lab tests, which are all critical components in the ability to treat patients.
When designing your visibility solution, reliability should be the key factor. Most organizations have a variety of vendors in their stacks and racks - sometimes this is simply legacy, or more often it is planned redundancy. Your visibility foundation of network TAPs and packet brokers needs to perform at a Zero percent failure rate. If you ask your vendor, "What's your failure rate?" and if they blink - you'll be the blind one.

Best Practices for the Healthcare Industry:
Healthcare IT teams face many challenges. Let's explore network use cases on how to solve them:
Creating a foundation of visibility is key for network management. Once deployed, network TAPs allow you to access that point in your network at any time. Many healthcare organizations have adopted the stance of tapping all critical links for easy access during troubleshooting or inevitable security breaches.
3 Keys To Network Resiliency
Learn how to expedite troubleshooting & shorten your maintenance windows with the ability to update, repair, and replace security appliances without bringing down the network.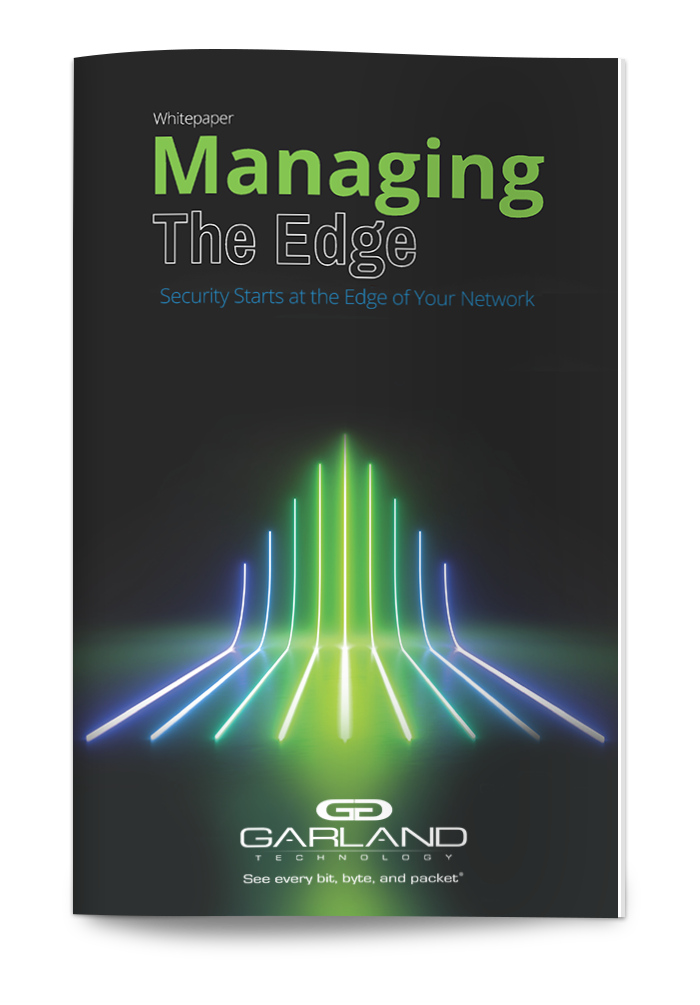 Managing The Edge
Review the challenges when deploying inline security appliances, how to access data at the edge, how to chain the edge of your network with multiple inline devices and how to meet advanced edge management needs.
TAP into Technology
Leading the way in Network Technology
| July 29, 2021
When it comes to industries that are under threat from cyberattacks, healthcare ranks near the top. Although attackers love to steal banking and..