PCIe Network TAP
Visibility Solution for Network and Security Monitoring PC Integrations
Visibility starts with the packet. A network TAP (test access point) is a hardware device that allows you to access and monitor your network traffic by copying packets without impacting or compromising network integrity.

These unique PCIe network TAPs are ideal for 10M/100M/1000M (1G) and 10G monitoring that are easily integrate into network appliances or PCs to provide packet visibility.

These TAPs provide full-duplex traffic that includes supporting jumbo frames, while passing physical errors to guarantee not a single packet is lost, providing network monitoring and security tools the traffic they need to effectively analyze the network.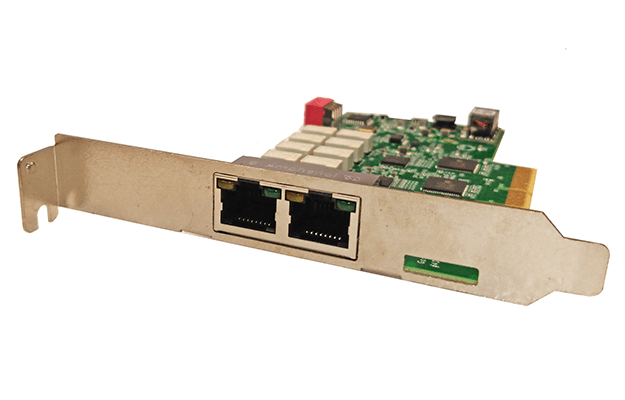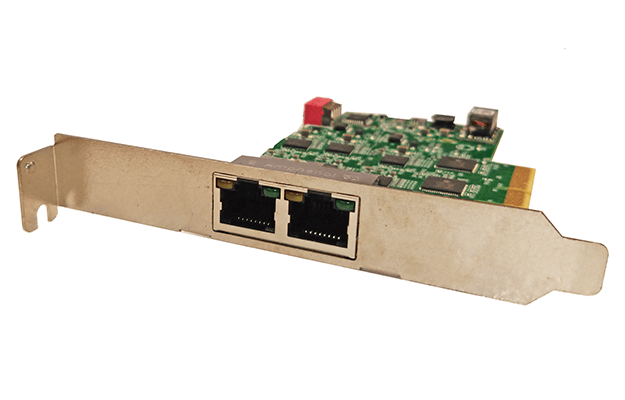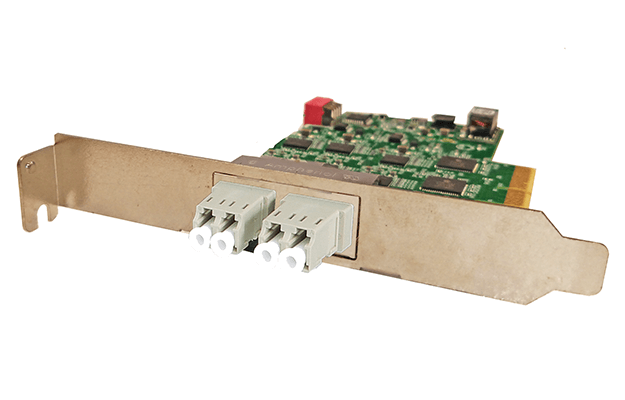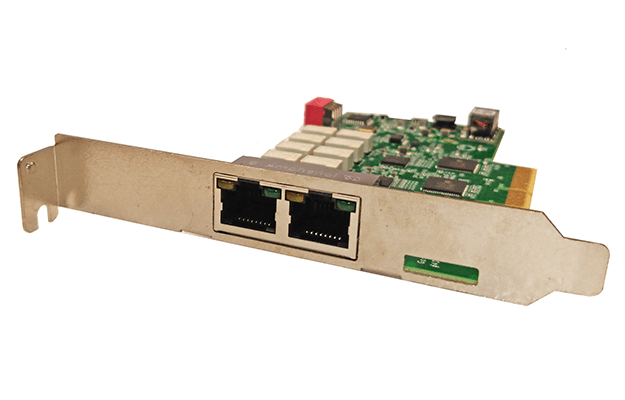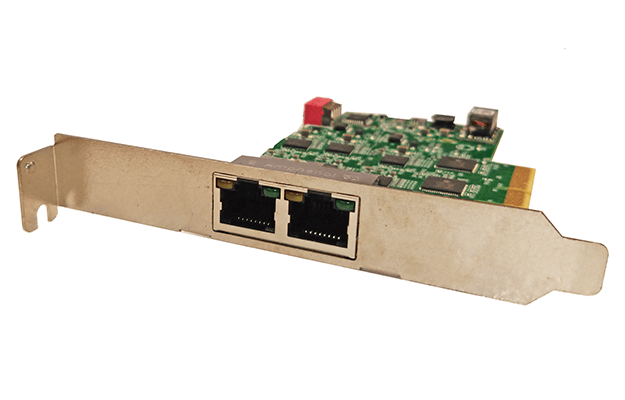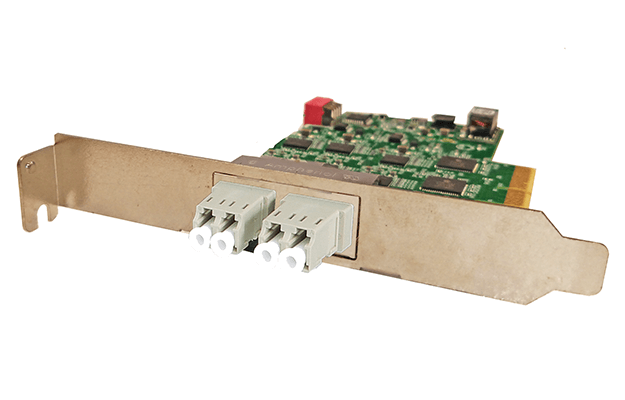 PCIE1GCUA
2 – RJ45 jacks for tapping network – speeds 1G/100M/10M

1 – USB3 or USB2 connector (USB MicroB) for aggregation port – when tapping 1G networks,

USB3 is recommended (USB3 5Gb/s, USB2 480Mb/s).

Failsafe technology – if the PC loses power, network ports are connected.

Ingress traffic from both network ports are sent out the USB port. (aggregation)

Supports Link Failure Propagation (LFP)

Supports link speed synchronization

Supports jumbo frames to 9000B

Configuration is done with an internal 4 position DIP switch.

Unit is powered from PCIe slot

Low profile form factor (2.54" x 4.72")

USB3 cable included

Requires PCIe x8 slot
PCIE1GCA
2 – RJ45 jacks for tapping network – speeds 1G/100M/10M

2 PCIe endpoint devices (Ethernet PHY) will show up in the OS/Capture tool.

Failsafe technology – if the PC loses power, network ports are connected.

Linux, Windows drivers available

Supports Link Failure Propagation (LFP)

Supports link speed synchronization

Supports jumbo frames to 9000B

Configuration is done with an internal 4 position DIP switch.

Unit is powered from PCIe slot

Low profile form factor (2.54" x 4.72")

Requires PCIe x4 slot
| Model No. | Network Speed | Form Factor | # of TAPs | Failsafe | Network | Monitor | Power |
| --- | --- | --- | --- | --- | --- | --- | --- |
| PCIE1GCUA | 10/100/1000Mbps (1Gbps) | PCIe | 1 | Yes | Copper - RJ45 | USB | PCIe |
| PCIE1GCA | 10/100/1000Mbps (1Gbps) | PCIe | 1 | Yes | Copper - RJ45 | PCIe | PCIe |
| PCIE10GLRA | 1/10Gbps | PCIe | 1 | Passive | LR Single mode Fiber | PCIe | PCIe |
| PCIE10GSRA | 1/10Gbps | PCIe | 1 | Passive | SR Multi-mode Fiber | PCIe | PCIe |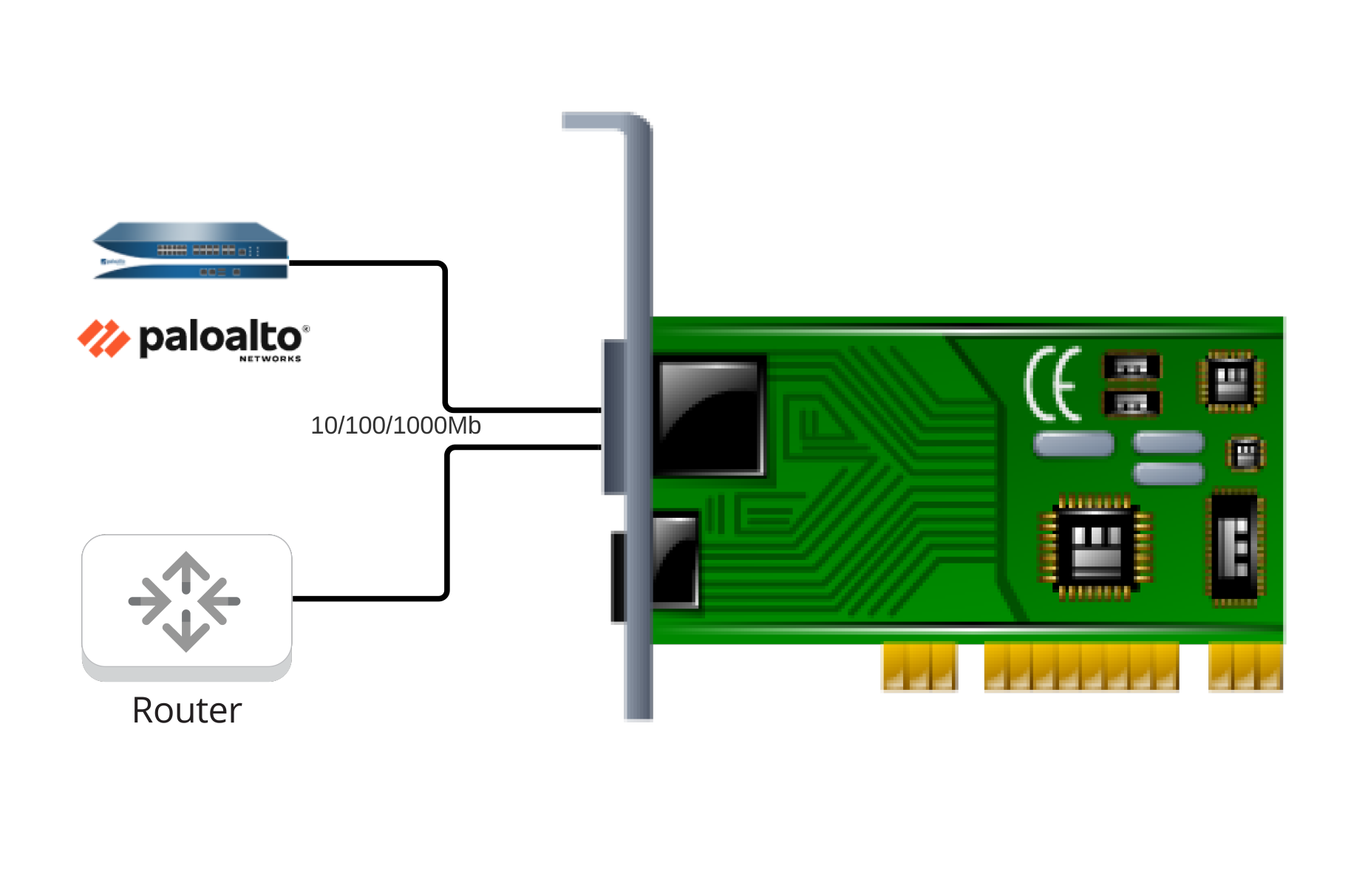 PCIe network TAP connected to Firewall and Router