Packet Visibility for Virtual Environments
Garland Prisms provides complete network visibility by delivering advanced packet visibility for security monitoring and packet inspection in your cloud environments.

Today's virtual architecture and applications will not tolerate devices creating traffic bottlenecks and blindspots. Garland Prisms' out-of-band packet mirroring vTAP, enabling your network-based tools to see deeper into your modern compute environments, providing visibility into Kubernetes and cloud environments without impacting performance or architectures and without modifying your deployment architectures.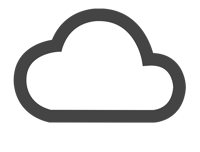 Public Clouds
Garland Prisms complements native cloud mirrors, providing added visibility and replication [1:N] to multiple destinations, while allowing you to fuel your tools.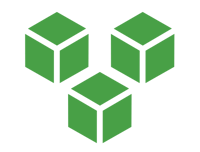 Kubernetes & Containers
Capture container and pod traffic then securely forward it to any tool for inspection and analysis. Sensors are deployed as a DaemonSet on Kubernetes nodes or as Docker containers on cloud instances, to capture and mirror out all traffic to and from containers.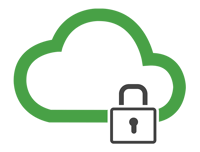 Private Clouds & Data Centers
Re-enable out-of-band visibility in your private clouds with any tool for deep monitoring and inspection. Easily forward traffic with GRE/VXLAN encapsulation to any specified IP address.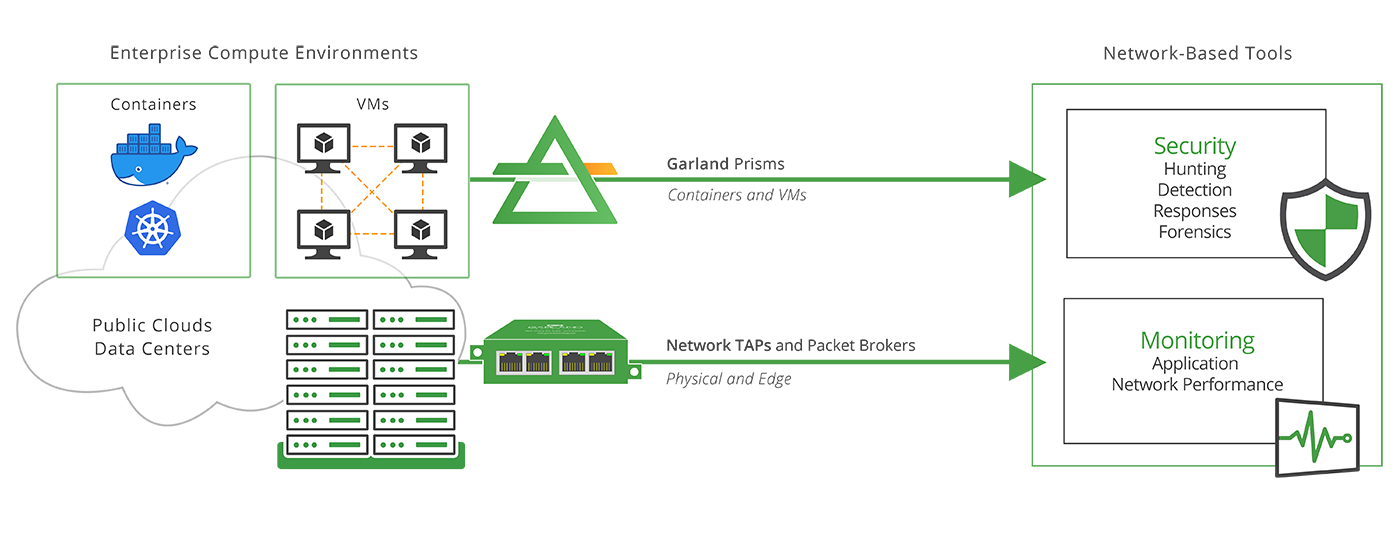 Garland Technology is the industry leader to acquire, process and distribute packet visibility in any environment.
Capture traffic
• When and where you need it, including Kubernetes and Containers traffic
Replicate Traffic
• Enhance existing infrastructure based vTAP/mirroring, or fill the gap
• [1:N] to multiple destinations
Advanced Filtering and processing without impacting performance
Platform agnostic
• Private (VMware, Hyper-V, KVM, etc)
• Public (AWS, Azure, etc)
Workload deployment
• Deploys to Linux via native service or container, to Kubernetes via DaemonSet and Windows via PowerShell
Traffic forwarding
• Easily forward traffic with GRE/ VXLAN encapsulation to any specified IP address
Frictionless Deployment with simplified licensing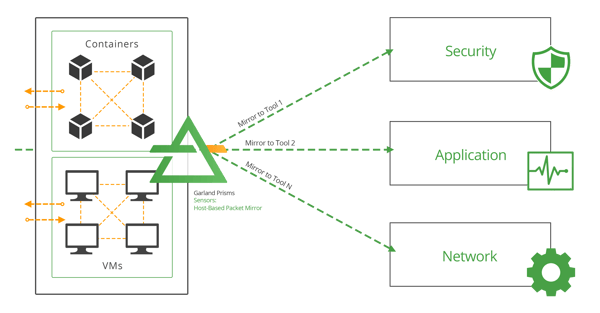 Virtual vTAP
Garland Prisms is a host-Based read-only sensor for packet mirroring. You can mirror traffic out of containers, VMs, and Kubernete workloads to your trusted monitoring tools. The sensor securely acquires traffic from your dynamic workloads, scaling with them so packets are never missed. With advanced filtering and processing, Garland Prisms lets you distribute the traffic to any routable IP address and replicate [1:N] to multiple destinations to accommodate your monitoring requirements.
"Garland Prisms is the easiest and highest performing solution we have found to get traffic to all of our critical tools."
-IT Architect, Leading Bank