End-to-end visibility for out-of-band passive monitoring tools strengthens your network security while optimizing your applications and network links, resulting in significant cost savings. Whether your network monitoring and performance management strategy begins with a laptop, Wireshark and a 1G TAP or 40G/100G enterprise visibility solutions - Garland Technology offers network access, distribution and data core solutions that feed your tools all the data.


Where do I TAP for 100% Visibility and Access?
To achieve complete 100% visibility with application monitoring tools, network engineers and architects must provide packet capture solutions for:
Enterprise Network
Data Centers (D1 and D2) require visibility solutions for all points in the network including 1G/10G/40G and 100G at the access, distribution and core.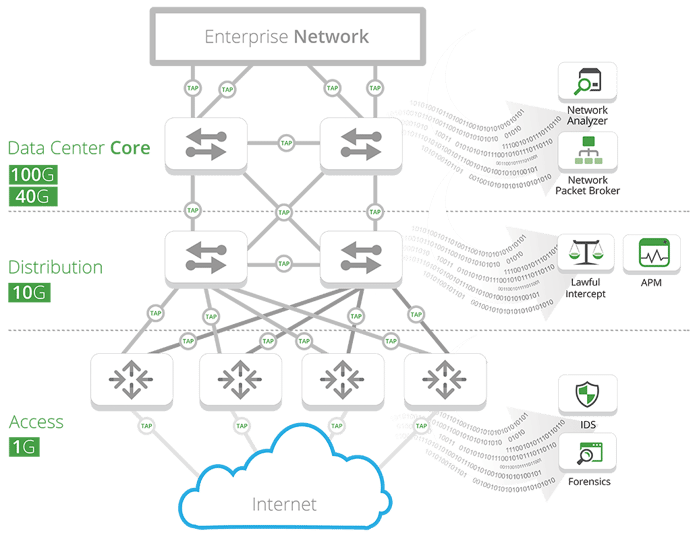 Architecting Data Centers for SDN and NFV
Why is visibility critical with SDN?

1. SDN decouples the data plane from the control plane
2. Visibility is required for both the data plane and control plane.
Centralized control of traffic flows is critical for monitoring 40G and 100G networks. Before implementing SDN network architects must ensure they have a solid visibility plane that ensures 100% of packets will be seen by the SDN controller.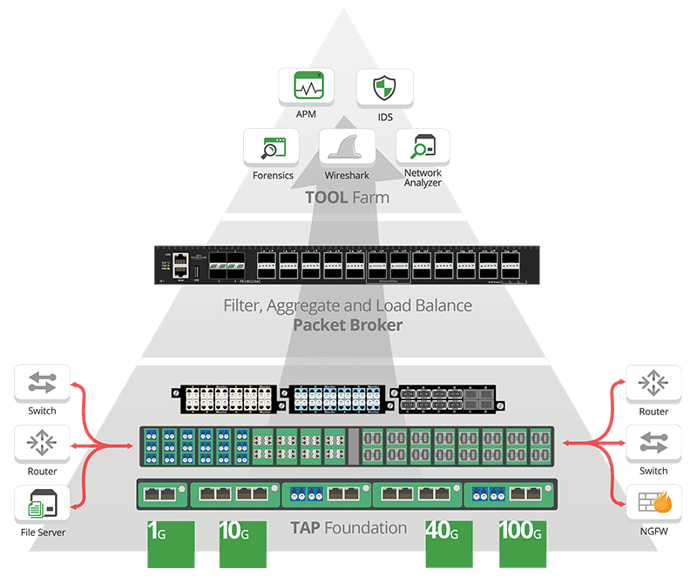 The 101 on Passive Network TAPs
by Jerry Dillard, Garland Technology CTO/Co-founder
For out of band monitoring tools, you'll want a passive network TAP. Unfortunately, there is no "one size fits all" solution that will work in every environment. In this blog we provide an overview as well as explaining the differences for 1G copper interfaces. Here's a quick refresher to get you started on the right foot, read more>
Learn More: Network Monitoring