Buffalo, NY— Garland Technology, the leading manufacturer of network TAPs (test access points)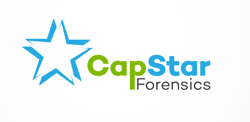 will kick off their technology partnership with CapStar Forensics, innovative creators of a 'blazing fast' packet analysis engine at this year's Sharkfest - the Wireshark Developer and User Conference.
Joint Solution to be on display at Sharkfest 2016
The partnership began in early 2016 and is rapidly developing to include joint solutions for CapStar Forensics' packet analysis engine. In a recent webinar hosted by Love My Tool, Chris Bihary, Garland Technology CEO/Co-Founder and Jim Curtin, CEO/Co-Founder and Jin Qian, CTO/Co-Founder of CapStar Forensics discussed their joint solution that will be on display at this year's Sharkfest - the Wireshark Developer and User Conference.

With Garland Technology's network TAPs feeding the Capstar Forensics' platform users receive the benefit of faster mean time to resolution (MTTR) and lower cost per investigation, as well as aggregating two copies of the data for both Capstar and another analyzer like Wireshark.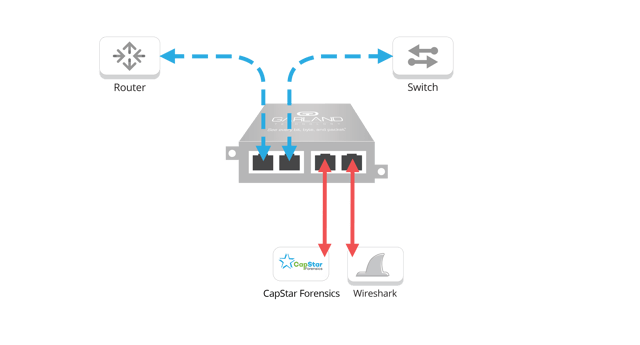 Feeding the CapStar Solution
"I love partnering with brilliant companies like CapStar," explains Bihary. "I met Jin, the CTO via Linked In. We were having technical dialog about how TAPs are a better solution than SPAN ports for feeding the CapStar Forensics tool. Of course, I'm a TAP advocate because it's the only guarantee that you are receiving all of the data."
With CapStar Forensics platform and Garland's network TAPs the joint solution provides 100% lossless packet capture for forensics and monitoring applications.
"Chris and the Garland team have been great to partner with and we are excited to demo our joint solution - combined with Wireshark at this year's Sharkfest," explains Curtin. "Jin and I are big Wireshark fans and to build upon that platform and deliver to the forensics community a solution that is blazing fast with an average of 1 second load time on a 1GB PCAP file is a real crowd pleaser."
Going to Sharkfest? Then contact Garland for a meeting.
Visit the CapStar Technology Partner page to learn more about these joint solutions.
About CapStar Forensics
CapStar is a highly flexible, very fast network forensic platform for analyzing PCAPs and real-time network data. CapStar can be automated, running a group of analytics against a series of PCAPs in batch saving precious, high-priced investigator's time.
CapStar excels at searching large raw PCAPs blazingly fast, delivering quicker time-to-resolution as well as lower cost per investigation. The centerpiece is the "stateful" scripting enabling extraction of information based on time domain and inter-packet dependencies. The scripting language leverages the relevant protocol field names and syntax of the popular Wireshark platform in a fully programmable way.
The platform comes with 150+ modifiable scripts including "show potential http malware, detect C&C traffic, detect ARP poisoning, overview of all sessions, match threat intel against a given PCAP, show chain of infection and more. For additional information, visit: www.capstarforensics.com
About Garland Technology
Garland Technology guarantees precise data monitoring capabilities with a full line of network access points (TAPs) including: network TAPs that support breakout, aggregation, filtering, regeneration and bypass modes; packet brokering and load balancing; all available in portable or 1U or 2U modular chassis systems. Garland network TAPs support all networks, including copper wire in 10/100M, 10/100/1000M and fiber in 1G, 10G, 40G, 100G. Garland's network TAPs avoid introducing additional software that could be a point of failure to your network.

Garland's design and educational-based approach includes a team of network designers to work directly with you and your team to meet your network access and visibility needs and provide you with the best solution for any monitoring or security appliance - allowing you to see every bit, byte and packet®. For more information, visit www.garlandtechnology.com.