AggregatorTAP: Copper High Density
1G | TAP Aggregation & Regeneration | Data Diode
Visibility starts with the packet. A network TAP (test access point) is a hardware device that allows you to access and monitor your network traffic by copying packets without impacting or compromising network integrity.
AggregatorTAPs are used to capture 100% full duplex traffic that can then be sent to multiple monitoring appliances or down to one monitoring port to analyze your network.
AggregatorTAP: Copper High Density provide network traffic for out-of-band monitoring, specifically designed not to send traffic back onto the network. These purpose-built network hardware devices enforce one-way data flow from multiple network segments to a monitoring destination, with physical hardware separation, guaranteeing protection of critical digital systems, such as industrial control systems (ICS), from inbound cyber threats.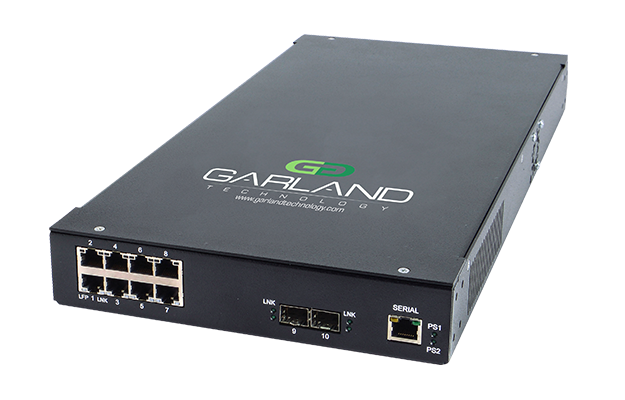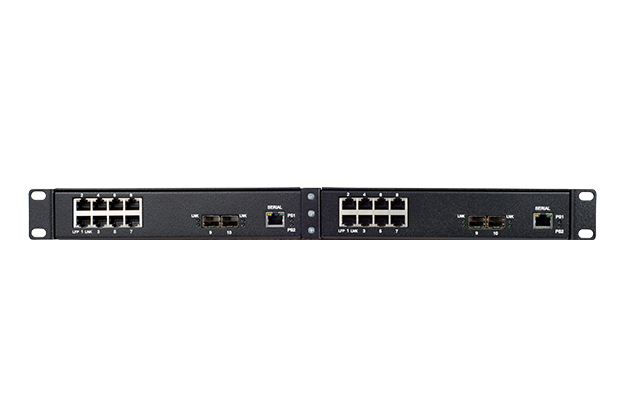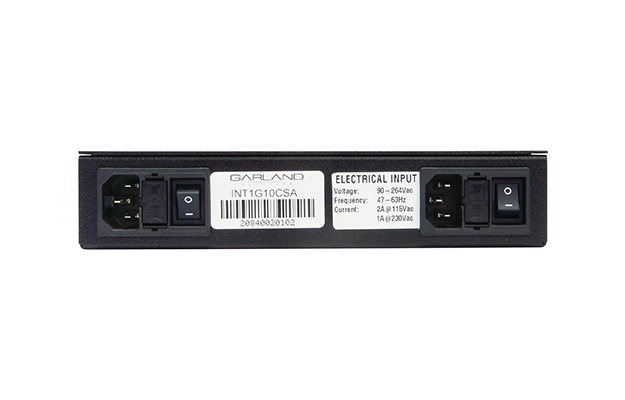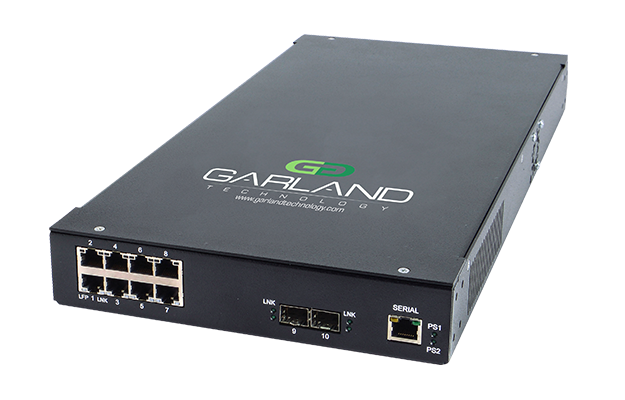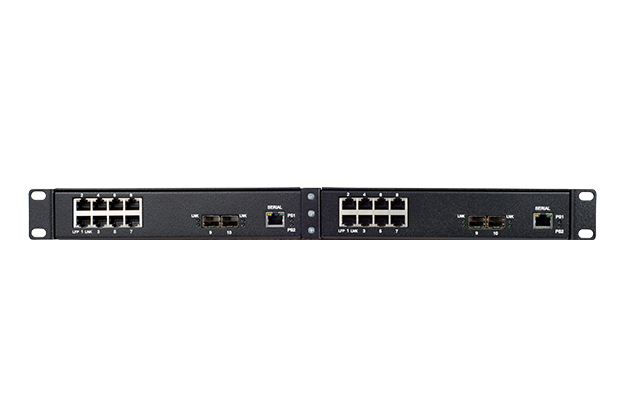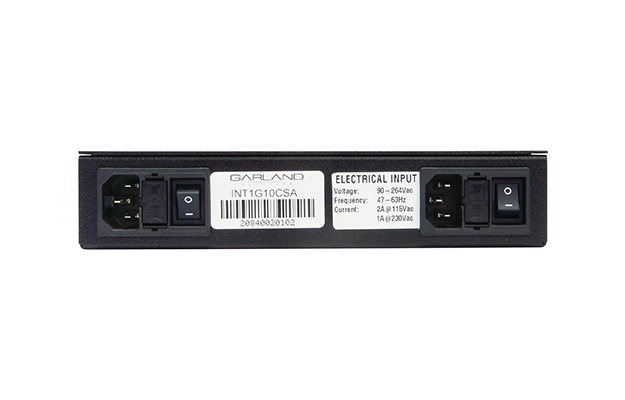 Key Features
Provide 100% secure full duplex traffic visibility

Maintain network integrity for industrial network monitoring without exposing additional risk

Protect the source of data streams between network segments that have different security requirements

Aggregate up to 4 TAP links to 1 or 2 monitoring ports

Aggregate up to 8 SPAN Ports to 1 or 2 monitoring ports

Supports tap 'breakout,' aggregation, regeneration / SPAN mode

Physical hardware separation guarantees unidirectional traffic between network segments
Additional
Supports 10/100/1000M (1G)

Supports

jumbo frames.

Supports jumbo frames

Passes physical errors

Dual internal AC or DC power supplies

100% secure and invisible; no IP address, no MAC address; cannot be hacked

Plug & Play easy installation, no configuration

DIN Rail mount and Industrial accessories available

Made, tested and supported in the USA
Model No.

Network Speed

Media

Modes

Power





Network

Monitor

Data Diode

Breakout

Aggregation

Regeneration




/SPAN

1U Rack Mount Kit included - Holds (2) INT1G10CSA
INT1G10CSA
10/100/1000M
8 Copper-RJ45
2 SFP
Yes
Yes
Yes
Yes
AC
INT1G10CSA-DC
10/100/1000M
8 Copper-RJ45
2 SFP
Yes
Yes
Yes
Yes
DC
INT1G10CSASP
10/100/1000M
8 Copper-RJ45
2 SFP
Yes
No
Yes
Yes
AC
INT1G10CSASPDC
10/100/1000M
8 Copper-RJ45
2 SFP
Yes
No
Yes
Yes
DC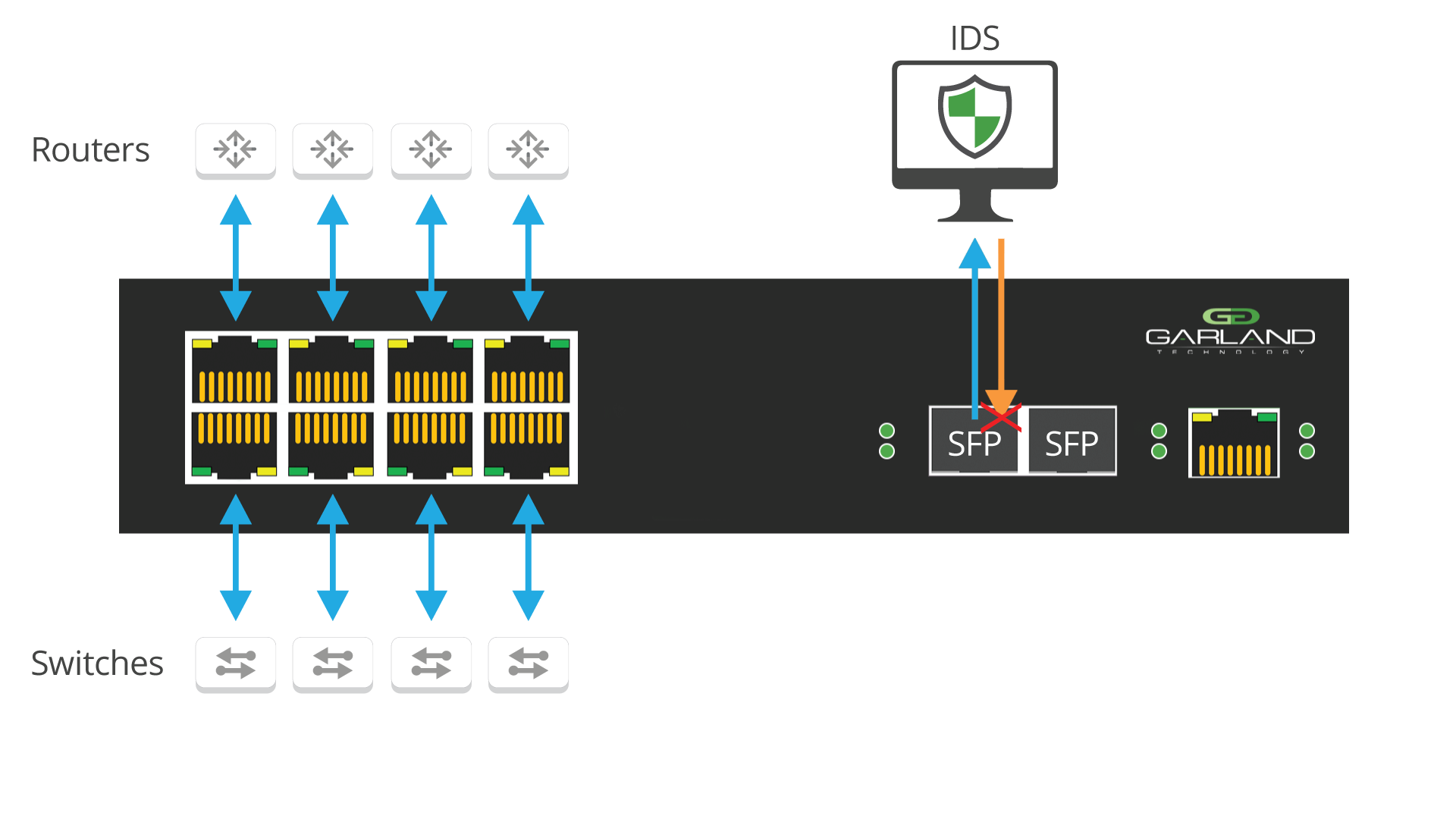 Data Diode TAP Aggregation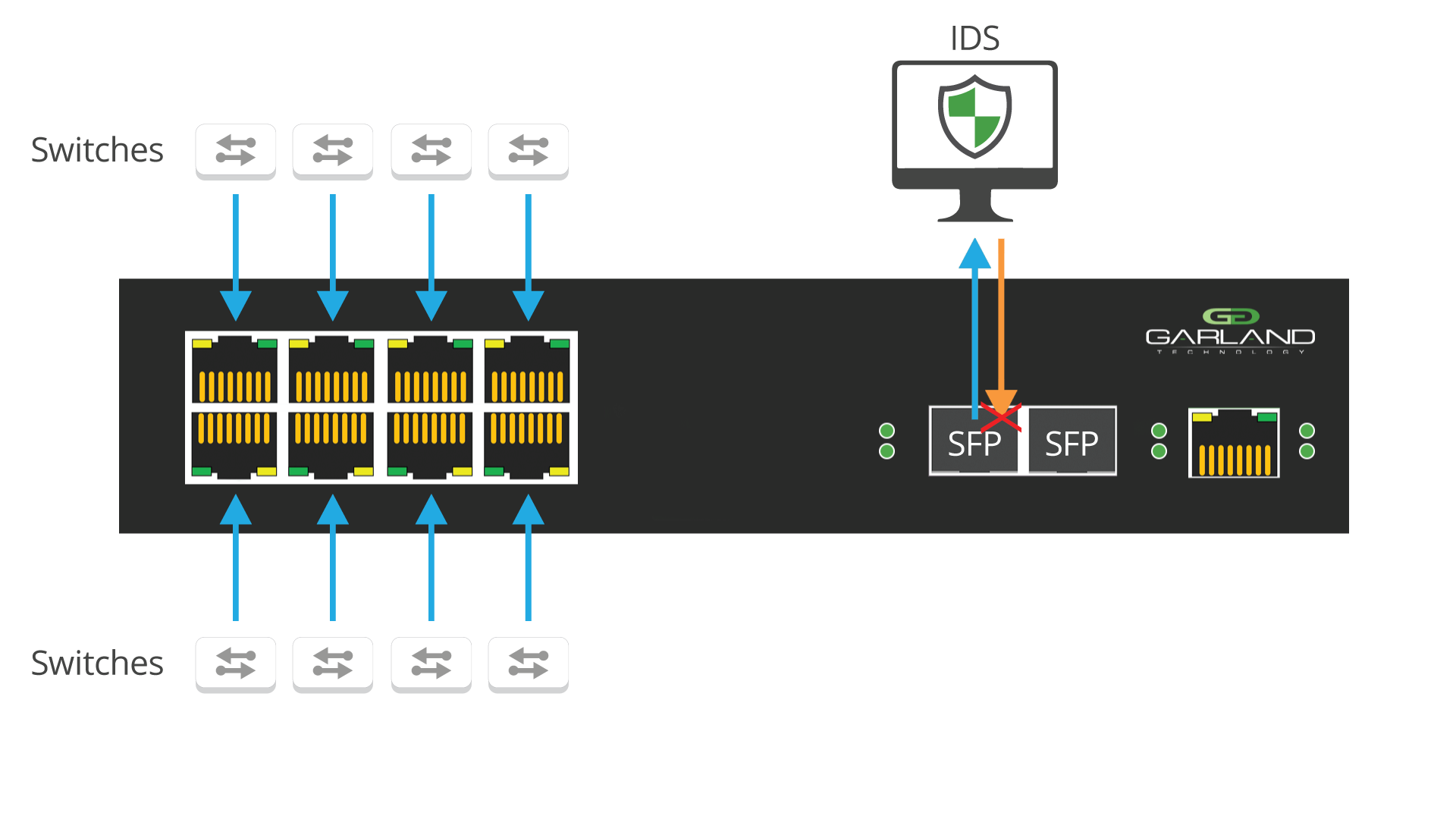 Data Diode SPAN Aggregation