PacketMAX: Advanced Features Dedup
Extend the Feature Set of Existing Infrastructure and Reduce the Processing Load to Security and Monitoring Tools with Deduplication, Time Stamping and Packet Slicing
PacketMAXTM: Advanced Features Dedup, part of Garland Technology's purpose-built network packet broker line, built to extend the feature set of any product. The system is designed to support large window deduplication, time stamping, and packet slicing.
Adding these features to your existing infrastructure, can significantly reduce the processing overhead from security or monitoring tools. The 4x10G SFP+ or 1x 40G or the 4x QSFP28 ports support SR, LR, and ER MSA compliant transceivers.
We believe that securing and monitoring your network is the ultimate goal. Network packet brokers are critical to accomplishing that goal providing access and management of network traffic from multiple links to optimize the performance of your network monitoring and security tools.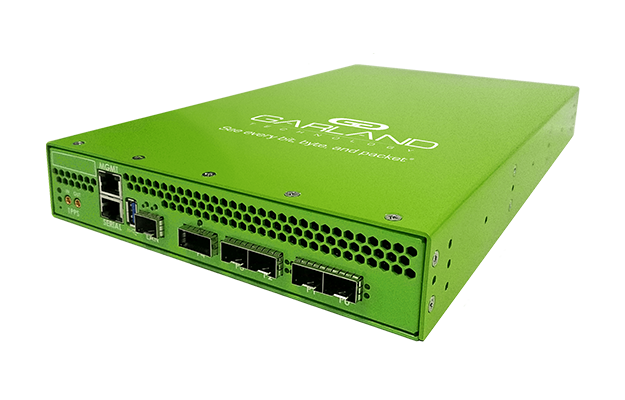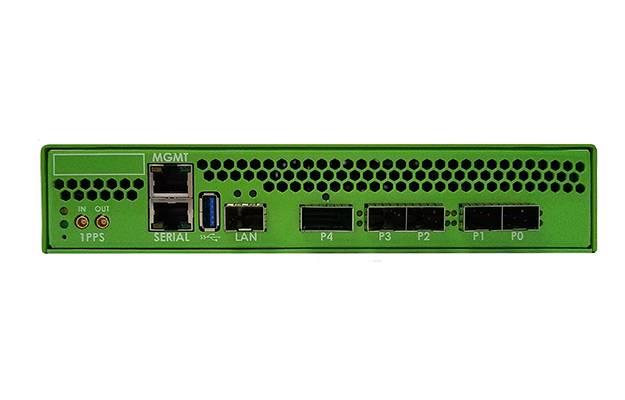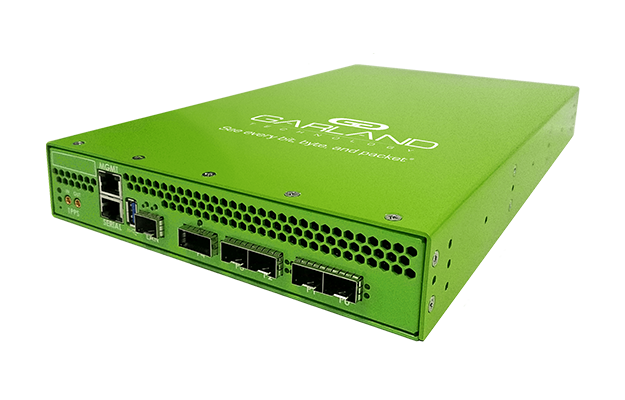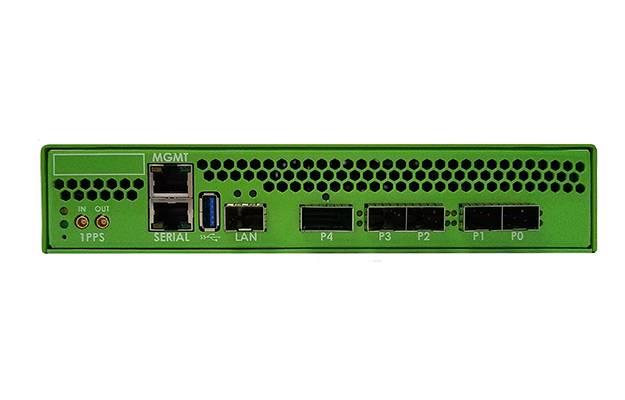 Key Features
Supports 10G, 40G or 100G
FPGA Based design for increased flexibility
Large window deduplication
Plug & Play - Zero Configuration Required
Time Stamping: 5 nS resolution
Programmable Packet Slicing, L2, L3 or L4 supported
Encapsulation awareness support: IP-in-IP, GRE, GTP-U, VXLAN; VNTAG
Stripping support: VLAN, MPLS, VNTAG, FabricPath, VXLAN, GTP- U, IP-in-IP, L3GRE, L2GRE
Additional
Extend the feature set of PacketMAX Advanced Aggregators or existing infrastructure
Reduce the load to security or monitoring tools by removing duplicate packets introduced by SPAN ports
Extending the life of existing security and monitoring tools by reducing traffic volume
Model No.

Ports

Network Speed
Ports
Power
Watts

AF10G4AC

10G

(4) SFP+

1 AC power supplies

135W

AF10G4DC

10G

(4) SFP+

1 DC power supplies

135W

AF10G4ACE

10G/40G

(4) SFP+ (1) QSFP

1 AC Power Supply
135W

AF10G4DCE

10G/40G

(4) SFP+ (1) QSFP

1 DC Power Supply

135W

AF100G4ACE

100G

(4) QSFP28

1 AC Power Supply

135W

AF100G4DCE

100G

(4) QSFP28

1 DC Power Supply

135W

View available pluggables and cables