Expecting a PDF?
We created this solution brief as a web page for better mobile optimization and accessibility. If you'd still like a PDF version of this use case, you can download it here:
Monitor and analyze the entire IT ecosystem in real-time with real insights
IT teams are juggling various demands, pressures, and threats across an ever-expanding network that is becoming more multi-cloud, multi-device, and multisite by the day. The capability to monitor and understand critical applications is a must. IT managers that have access to real-time and historical views of network traffic are better equipped to meet these complexities head-on. IT managers with visibility into wire data and log data have a powerful combination of insights at the ready. An optimized network architecture that provides 100% visibility for a single monitoring and observability platform helps ensure resources are deployed and failures are addressed immediately. The joint solution between Viewtinet and Garland Technology allows IT teams to understand which applications are causing bottlenecks, see how traffic is split between various entities of an enterprise, and know when applications are experiencing degradation.
Viewtinet and Garland Technology help you see what's important
Viewtinet offers smart analytics and real-time monitoring for the entire IT ecosystem. With Viewtinet's high-density platform, IT teams can integrate and correlate logs from any data source, any vendor, in any format while leveraging Deep Packet Inspection (DPI) for IP traffic analysis. It can also be used for forensic analysis with the packet sniffer capability and PCAP generator. Analyzing log and wire data is feasible due to the total solution from Viewtinet and Garland Technology. Garland Technology's network TAP (Test Access Point) and network Packet Broker solutions guarantee 100% of network packets are sent to Viewtinet's probe, enabling Viewtinet to provide functions like IP traffic analysis, log analysis, data processing, and analytics interface in a single appliance. Additionally, Viewtinet's DPI technology enables application recognition and granular insights about the QoE of the applications. Garland Technology enables this potent arsenal of capabilities from Viewtinet by delivering copies of full-duplex traffic reliably with no dropped packets, no risk of over-subscription of the Viewtinet probe, and no negative performance impact on the network.
• Single pane view of all devices on the network
• Monitor critical applications 24/7 reducing risks to network uptime
• Efficient use of personnel giving them access to all logs of every system
• Interactive dashboards that require no expertise to set up means faster start-up
• Reduced Total Cost of Ownership due to unique correlation feature and database management
• Scalability to address future traffic, speed, and tool needs
• Aggregation of traffic optimizes IT budget
• Single monitoring probe reduces the possibility of adding new points of failure in the network
• 100% network visibility
• No dropped packets and no blind spots in the network
• Network TAPs do not have an IP address or MAC address and cannot be hacked
• Packet Broker can add VLAN tags
• Combine flow data analytics with log analytics (syslog, netflow, SNMP, API, etc.)
• Traffic shaping with QoS and TCP optimizations
• SIP and RTP detailed KQIs
• Application recognition
• Anomaly detection
• Alarms and events
• 24x7 packet sniffer with high retention rate and PCAP generator
• Path identification even when there is NAT in the network
Out-of-Band NetworkTraffic Analysis
Physical network TAPs from Garland Technology copy full-duplex traffic from various segments of the network.

Tapped traffic from multiple points of the network is delivered to a Garland Technology Network Packet Broker for aggregation. The Packet Broker sends aggregated traffic with different VLANs to the Viewtinet appliance.

Viewtinet analyzes the entire traffic and provides the storage and analytics from a single device.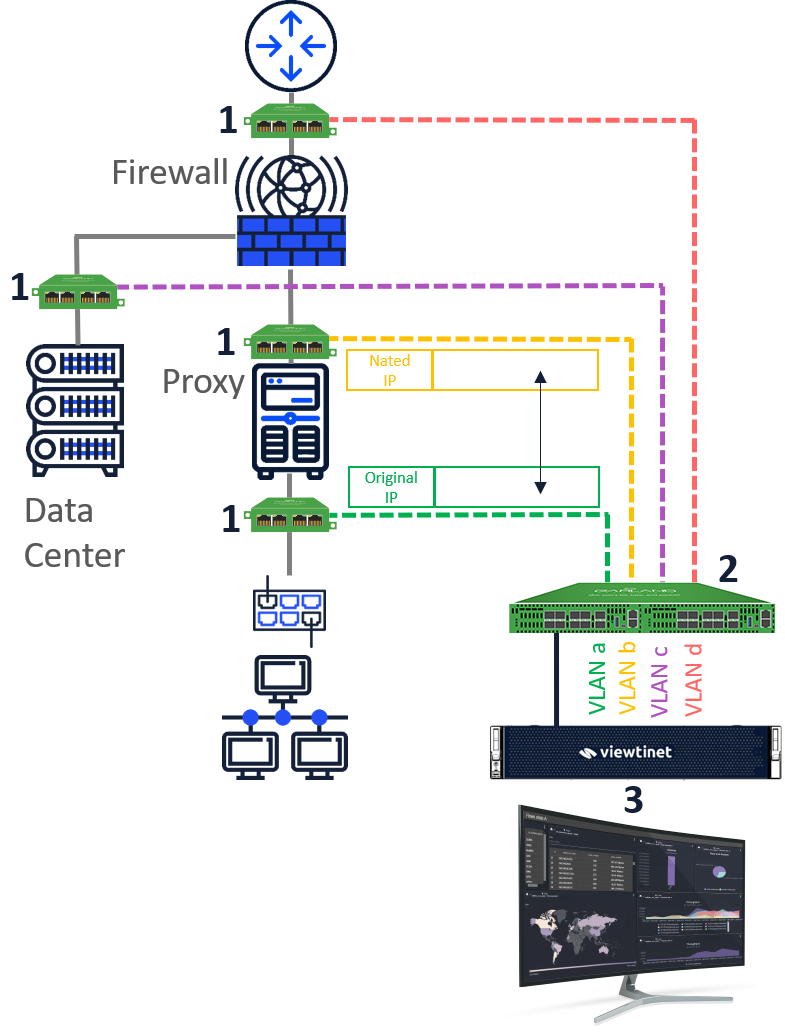 At a time where companies must deal with a multi-vendor, multi-cloud, multi-device ecosystem, Viewtinet provides complete smart analytics and network optimization solution
to help companies have full network visibility and control in a single pane view. Viewtinet can ingest log data from any vendor, in any format, within the IT, OT & IoT ecosystem. Its DPI probe provides complete insights into wire data. These two domains of data together under the same analytics tool make Viewtinet a very unique proposition for enterprise and service provider environments. For more information please visit: viewtinet.com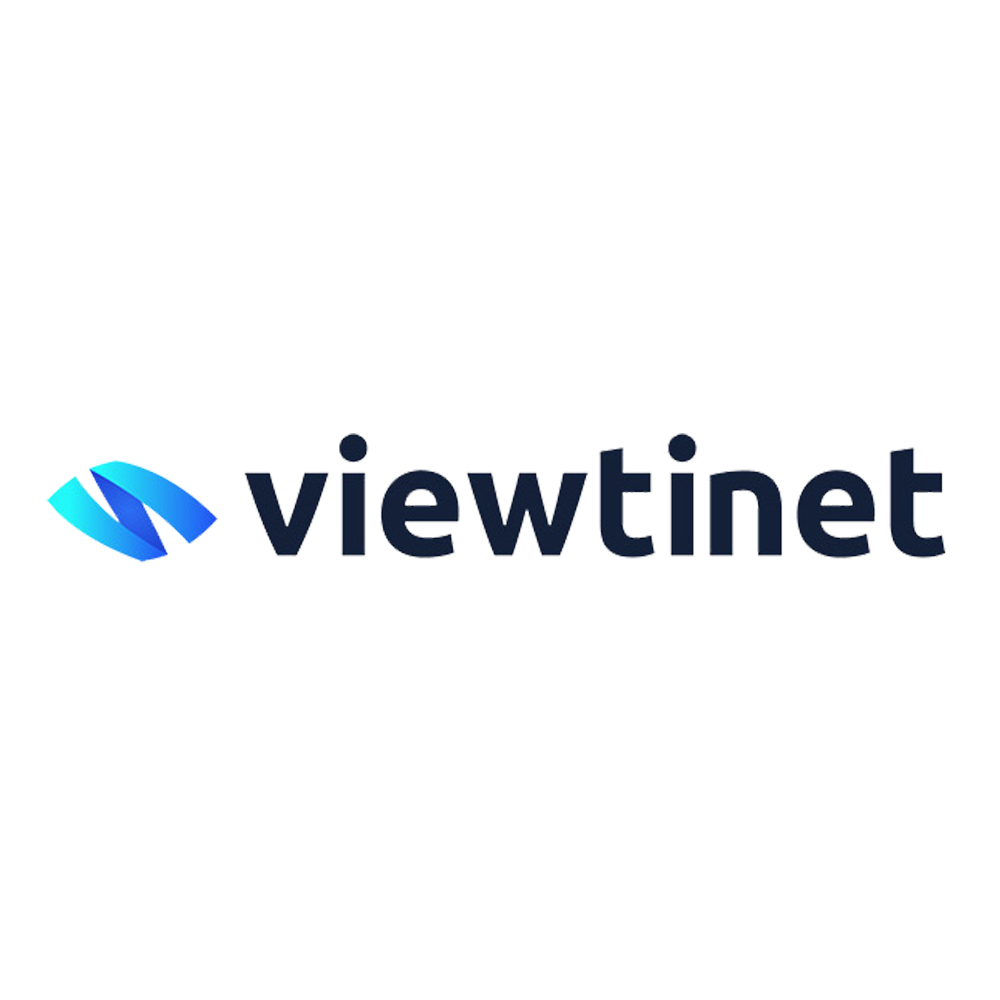 Garland Technology and Viewtinet provide a comprehensive network detection and response solution. Looking to add this solution, but not sure where to start? Join us for a brief network Design-IT Demo or consultation. No obligation - it's what we love to do.