Network Filtering TAPs

Network test access points (TAPs) are hardware tool that allow you to monitor and access your network.

Filtering TAPs allow you to filter out the packets and traffic that is not needed by the tool to perform its function. Filtering ensures that monitoring ports do not become oversubscribed with unneeded data. Filtering TAPs are purpose-built hardware devices that let you see every bit, byte and packet®.
Network efficiency; only filter the packets required
Never oversubscribe ports via rules and alerts
Filtering of L2, L3, L4
Media conversion for 1G networks

Portable or modular 1U or 2U chassis systems

Remote access and management
100% secure and invisible; no IP address; no Mac address; cannot be hacked
Read the 101 blog on filtering TAPs
Made, tested & certified in the USA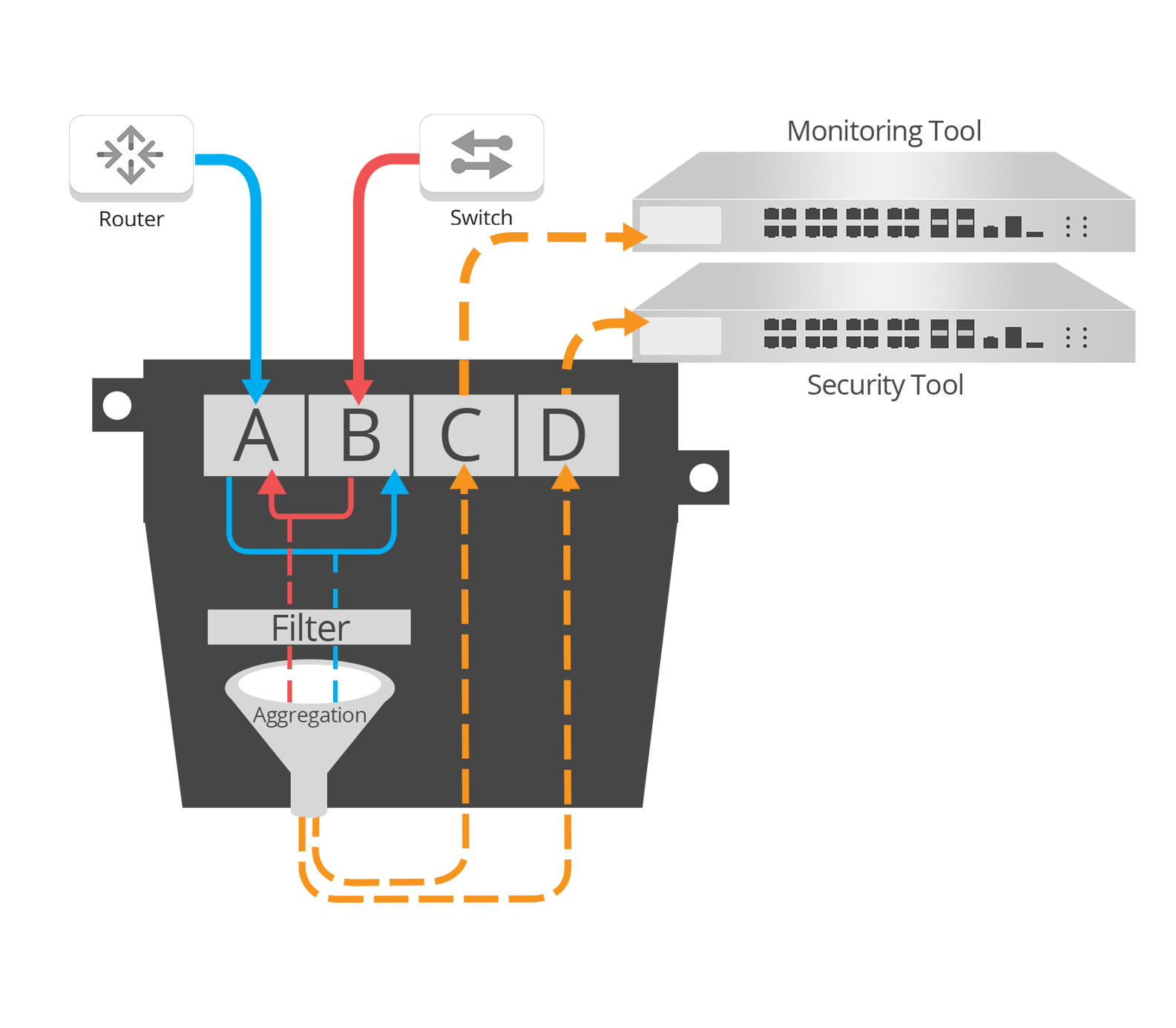 1U and 2U 1G Chassis System for Filtering TAPs
Ideal for data centers and media conversion
1U holds up to 4 TAPs; 2U holds up to 12 TAPs
Remote management option with CLI or GUI
Hot swappable
Supports Breakout, Aggregation, Regeneration/SPAN and Filtering Modes
Supports: Copper RJ-45 and short and long range fiber (SX, LX, ZX)
Supports Port Mapping and Multi-Tier Filtering