The convergence of Operational Technology (OT) with Information Technology (IT), has exposed many challenges for the industrial space, including increased vulnerability to cyber attacks and network blindspots.
As in IT environments, most industrial security and network monitoring tools are packet based. Engineers tend to run into some inherent challenges within this infrastructure on how to access those packets — SPAN ports may be available on OT switches but are prone to drop packets, duplications, may already be in use, or even some older legacy switches may not even have SPAN port options.
"Visibility is critical for managing OT/ICS systems. According to survey respondents, increased visibility into control system cyber assets and configurations is the top initiative organizations are budgeting for in the next 18 months."
-SANS 2019 State of OT/ICS Cybersecurity Survey
Deploying network TAPs throughout the Industrial Ethernet framework ensures uptime and eliminates the packet delivery issues that SPAN/Mirror ports inevitably introduce. Garland Technology has an assortment of industrial based network TAP and accessories, including DIN rail network TAPs, DC-DC power converters, screw power lock connectors, media conversion TAPs and Data Diode TAPs - all to provide extra assurance to overcome the connectivity and environmental challenges you may face.
Environmental Considerations
Industrial Ethernet environments are innately different than many of today's high speed data center environments. Ethernet's simple and effective design combined with the relatively low cost of Ethernet hardware, have made it an attractive network design in industrial networks. In Industrial and Manufacturing environments, change is considered disruption to the floor. Most industrial networks are still running at either 10M or 100M with 100BaseFX or 100BaseTX cabling. In addition to running at these lower speeds, Industrial Ethernet environments often run on older equipment, with many computers often found on the manufacturing floor still operating on Windows 95.
The main reason that Industrial Ethernet environments are different than data center or enterprise environments is that the environment plays a major role in the types of cabling that you can install in your network. Effectively, the cable and all other network components must be compatible with the environment. Here are some of the considerations taken into account when cabling your visibility infrastructure:
Vibration:
Twisted or bonded pair
Jacket Types:
PVC (Polyvinyl Chloride)
FRNC (Flame Retardant Non-Corrosive)
TPE (Thermoplastic Elastomer)
PUR (Polyurethane)
Ruggedness & Performance:
Abrasion
Cold blend
Cold impact
Crushing
Cut through
High temperatures
Oil resistance
UV exposure
Water immersion
Power & Mounting:
Racks are rarely used in Industrial environments. Instead the solution of choice is a DIN Rail for mounting purposes. The goal in these environments is to have as few moving parts as possible to minimize the risk of a cable coming unplugged or disrupting the network.
DC Power
Power over Ethernet (PoE) or (PoE+) Critical Infrastructure
Visibility Best Practices
Critical infrastructure environments face many challenges. Let's explore visibility use cases to help solve these:
Creating a foundation of visibility in an Industrial environment is just as important as in IT. Once deployed, network TAPs allow you to access that point in your network at any time. Many organizations have adopted the stance of tapping all critical links for easy access during troubleshooting or inevitable security breaches.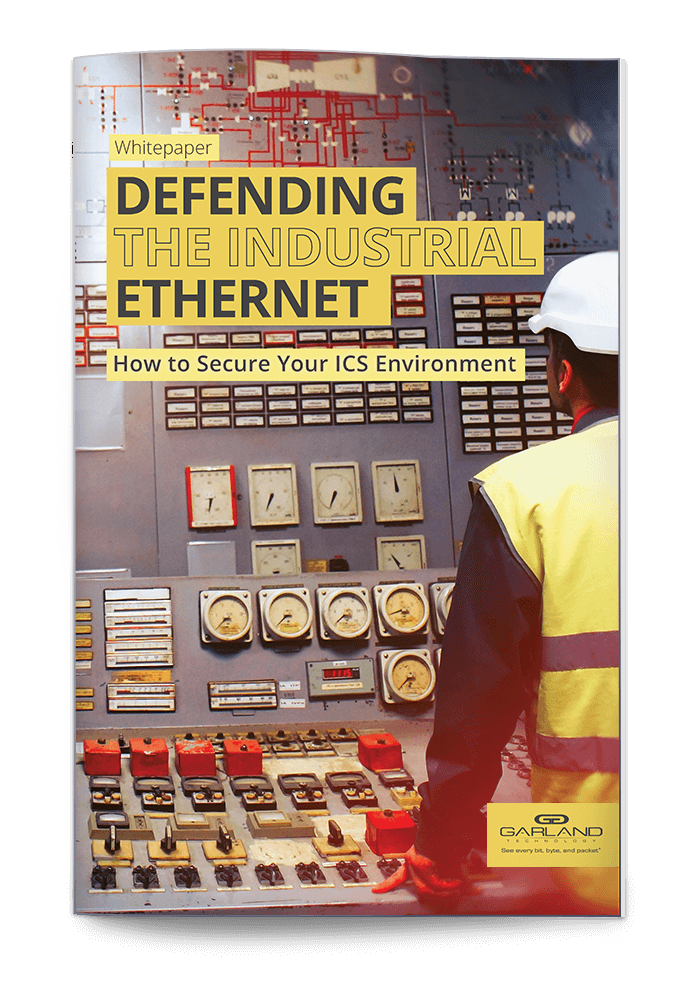 Defending Industrial Ethernet
This white paper dives deeper into the challenges that come with the convergence of OT and IT, and how to provide proper visibility.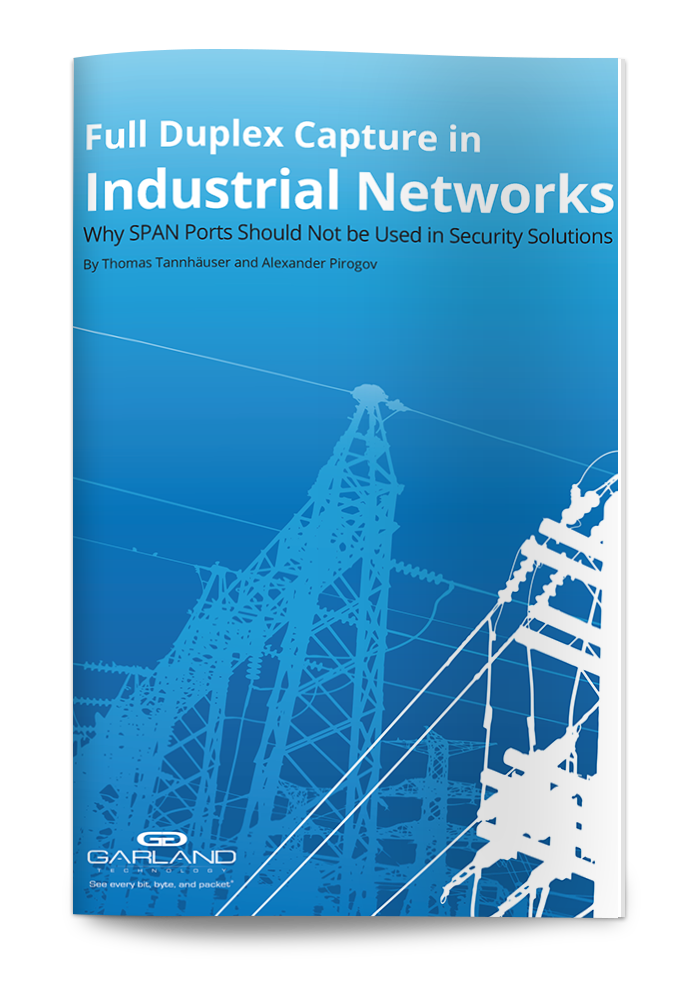 Industrial Full Duplex Capture
This whitepaper will explore why SPAN ports should not be used to build Industrial Security Solutions. Based on the hardware commonly used in Industrial Networks.
TAP into Technology
Leading the way in Network Technology
| February 25, 2021
It was alarming to learn in December that multiple U.S. government agencies had experienced severe data breaches as a result of cyberattacks. But for..