While we've looked at the state of cyber security in the healthcare, finance and insurance industries, it doesn't begin to cover the breadth of threats out there. Industry-agnostic attacks are constantly threatening confidential corporate information and organizations of all sizes are falling victim to hackers. In fact, we're all beginning to wonder – is data truly safe anymore?


Customer data isn't the only thing of value residing in corporate networks. Intellectual property, legal records, emails, marketing plans and other proprietary documents – basically anything that sets your company apart or exposes your internal operations – should be considered vulnerable. In this part of the Data at Risk series, we'll look at a few examples of corporate confidentiality cyber attacks, their ultimate effects on the organization and what you can do to mitigate your vulnerability.


Corporate Confidentiality is Almost Laughable
These days it almost feels as if hackers are nearly unstoppable. Whether these attackers believe they have a higher purpose (hacktivists) or they are just looking for a fast payout, once they've set their sights on a goal they won't stop until they've accomplished it. These are some of the corporate confidentiality attacks that happened recently:
If you don't want to fall victim to a corporate confidentiality cyber attack, you need to be more prepared for the growing cyber threat landscape.


Corporate Confidentiality Can Be a Reality and It Starts with Network Visibility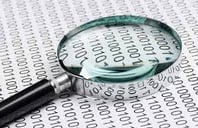 You can deploy all the security appliances you want, but they are useless if they can't see 100% of your network traffic. Ensuring total network visibility is the first step toward true corporate confidentiality. Many companies think SPAN ports or built-in NIC cards will suffice for network visibility, but network TAPs are the only real solution.

The multitude of corporate confidentiality attacks has left the idea of privacy a bit laughable. However, deploying the right security appliances in tandem with network TAPs can make it a reality.


Protect your company's assets by ensuring you have 100% network visibility. Download Garland Technology's free whitepaper, Protecting the Data: 5 Tools to Fight Against Today's Threats.