Networks are becoming more and more distributed. We're starting to see more customers deploying security tools at their remote locations, such as bank branches and retail outlets, or as managed services to clients.
Scenario: A customer came to Garland because they needed to manage security tools at multiple remote sites where there is no dedicated on-site IT team.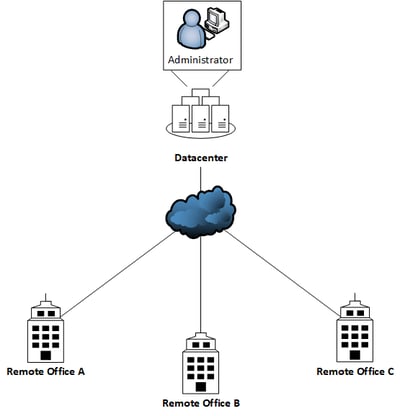 Solution: Deploy a bypass TAP with remote management capabilities at each remote location with active, inline security tools.

The Bypass TAP was developed to resolve the problem of an inline security appliance causing a point of failure. If the connected inline security appliance, in this case a NGFW goes off-line for any reason, the TAP will bypass the appliance and keep the link flowing. The Bypass TAP accomplishes this by sending out heartbeat packets to the security tool, and then listens for them to be returned to the TAP, keeping link traffic flowing through the inline appliance.

Having a Bypass TAP installed with each inline security tool ensures that any updates or changes that need to be made to the security tool can be quickly performed, without having to take the network down. We recently had a customer who had a client with multiple remote locations that each needed an inline appliance.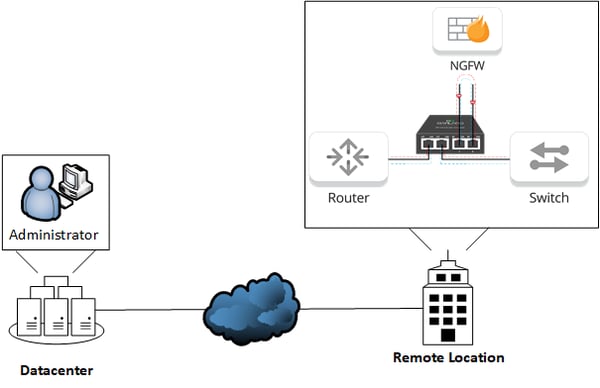 Since they had installed the NGFW with a Bypass TAP, the client was able to significantly shorten maintenance windows and expedite the troubleshooting process. The Bypass TAP allowed them to move the inline device, out-of-band at will; enabling the customer to push through a patch and validate the update was successful with actual traffic. When everything was determined to be correct, the Bypass TAP was used to bring the device back inline. This was all done from the central IT office, hundreds of miles away from the remote location



When the remote location experienced a network issue, using the Bypass TAP to move the NGFW from inline to out-of-band effectively removes the appliance from the network. With the device in an out-of-band state, the customer was able to isolate if the NGFW was the cause of the network issues in a matter of seconds.

The client couldn't believe how simple it was to remotely maintain the security tools at their sites, without having to schedule downtime, or send out a tech to perform the updates.

[Want to design your own solution? Talk to one of our experts today for a free Design-IT meeting to develop a solution that will solve your network problems.]