After an epic 15 year reign at number one, 10G tools begin their descent down the charts of network infrastructure, making way for the rise of "hot" 100G technology. Iconic sensations like big data infrastructure and the explosion of bandwidth-intensive applications in large enterprises dropped the bass for 10G networking tools. Cisco, a preferred partner of Garland technology, released the Bidirectional 40G Fiber Connectivity, a real crowd-pleaser to help bandwidth accessibility.



In the battle to boost network bandwidth, architects are left in a predicament when quickly switching between Cisco ports. This swift shift introduces intruders like high latency and packet loss - and many companies experience latency issues that are much more cumbersome than expected.

So, it's time to jump on the bandwidth bandwagon, but how, when replacing existing 10G tools means a costly swap of your entire cable infrastructure?


Upgrade to 40/100G and Ensure Existing Infrastructure Visibility
To make a strategic shift into 100G networks and ensure existing infrastructure visibility, the Garland Technology BiDi Passive Fiber Network TAP is your architect's standing ovation. The BiDi TAP feeds wire data to the PacketMAX: Advanced Aggregator which then provides the load balancing necessary for existing 10G monitoring and security tools.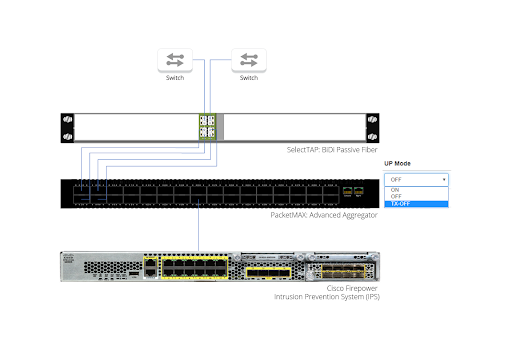 Our BiDi Passive Fiber Network TAPs allow network monitoring and security while utilizing Cisco's BiDirectional Optical Technology. With a full product line of network access tools, including the new 40G-SRBiDi to support Cisco's BiDi optical technology, network capabilities support the 40G/100G bandwidth. As a preferred Cisco Technology Partner, our exclusive solution provides Cisco customers with 100% data visibility and access for their NGFW investment.


Rather than adding brand new fiber cables or replacing the entire system, adding a BiDi Network TAP ensures complete visibility to existing infrastructure. It's time for a bigger, better, and more accessible bandwidth capacity to wear the crown of your network infrastructure. Rock out to our most recent use case for more information!