When it was announced that CiscoLive! EMEA would take place in Barcelona, Spain for the 2018 show, the Garland Technology team didn't wait a minute to sign up. After all, getting out of cold and snowy Buffalo in January/February for sunny Barcelona doesn't take much arm twisting.

Determined to make a splash at this year's event, we invited many of our distributing partners from Europe to join us at the booth. It was quite the global contingent, with representatives from Neox Networks (Germany), Network Image (Sweden), Ingecom (Spain/Portugal), Alstor (Poland), and our own European team. With such global coverage, our booth visitors were able to speak with a Garland Technology distributor from their native country right off the bat. This made our booth really stand out from some of the other US organizations presenting.

What does Cisco say about SPAN?
Like at past shows, again we were surprised at how many networking techs are unaware of network TAPs and are still relying on SPAN ports for their connections.
"The switch treats SPAN data with a lower priority than to-port data...the best strategy is to make decisions based on the traffic levels of the configuration and when in doubt to use the SPAN port only for relatively low-throughput situations." Cisco
Garland remains committed to educating the industry on the importance of using a network TAP as your foundation of visibility.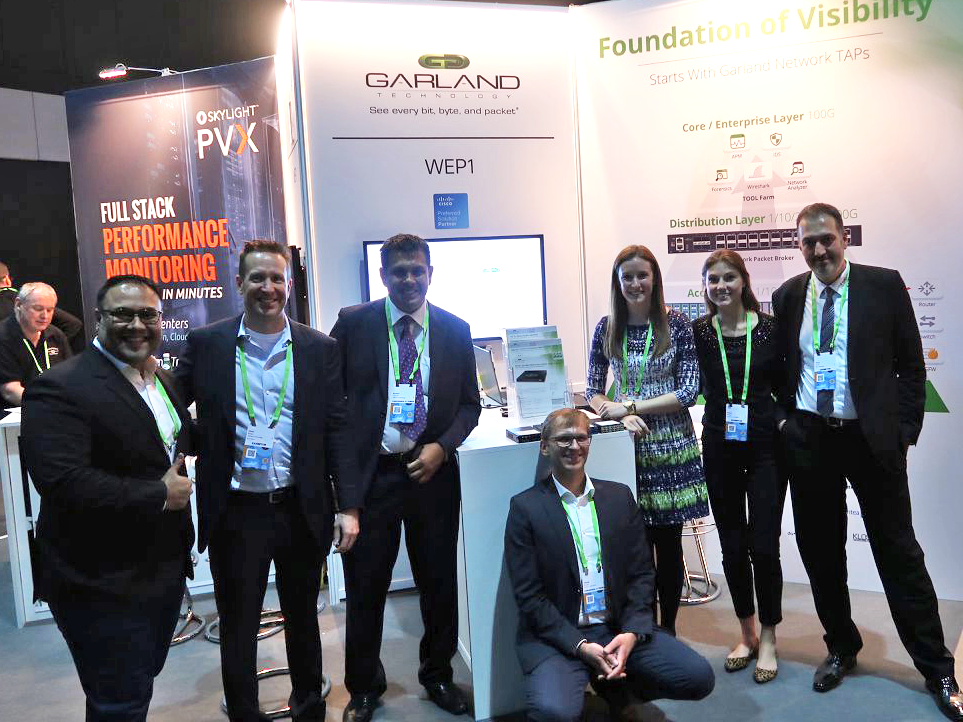 We had a great time at the show getting to catch up with some customers, industry experts, our technology partners and share the Garland Technology brand with new Cisco users. [Check out our Facebook photo album recapping the show.]

Can't wait until next year's show in Barcelona? We'll be at CiscoLive! Orlando in June 2018, ready to convert more of the SPAN users to the TAP side.