We are recapping the best "TAP Into Technology" blog posts of 2016, featuring Garland experts and guests who strive to bring the most interesting and important topics to you and the networking community.

Take a look at 10 of our most popular blogs this year and make sure to vote for your favorite one at the bottom.
Born in the USA: The Story of Garland Network TAPs
Posted by Jerry Dillard on 6/30/16

Since I began my career as a network engineer in the mid '90s, I have always considered network uptime and security to be the ultimate metrics against which all innovations in the communications industry should be measured.

In fact, these two principles were the guiding force behind my seminal work designing a network TAP and the reason that Garland Technology today is a successful American enterprise with solutions deployed worldwide.

In this post, I'll explain why Garland takes extra steps to ensure a quality made and tested network TAP, and the importance of US manufacturing.
[SlideShare] Tech Talk 2016: Crapplet, Cat Waxing, and CamelCase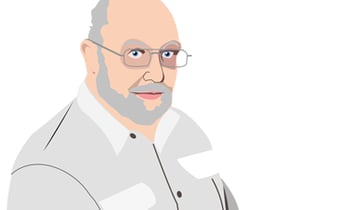 Posted by Tim O'Neill on 9/6/16

Back by popular demand is my second edition of Tech Talk, were you can learn all about "Crapplets," "Cat Waxing" and other unusually interesting words from the cyber world.

In our 2015 post I explained "Smurfing" and "Yak Shaving," and according to my colleagues at Garland it was a viral hit. Based on the strong response, I've gone back to the basement to think of all the terms and phrases I've heard over the years to develop Tech Talk 2016.

So if you want to expand your vocabulary and don't mind getting odd-ball looks when you drop the line, "I'd like to meet the Einstein that wrote this Cowboy Code," then read on.

>>READ MORE


The 101 Series: Filtering TAPs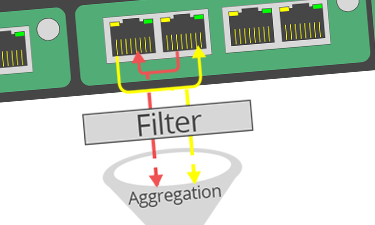 Posted by George Bouchard on 5/12/16

In our 101 network TAP series, we have explained the functionality of the various network TAPs that are available to gain access to the traffic that is typically found in a network. We have reviewed passive fiber TAPs, copper network TAPs, aggregation TAPs, SPAN/regeneration TAPs and the bypass TAPs.

Now we have a new 1U or 2U Chassis System that supports our filtering TAPs – which for you, means an affordable 1G Packet Broker System that can do it all in one box.

Read on to see what filtering can do for your network…
[Video] SPAN vs TAP Comparison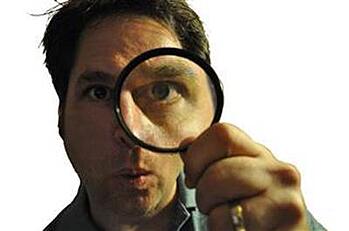 Posted by Tony Fortunato on 4/14/16

I want to address the age old argument of SPAN vs TAP. Over the years I've read a few articles covering the points you should be familiar with when working with either. Most of the articles cover similar points; SPAN will not forward corrupted packets and that it can drop packets.

What I haven't seen is material addressing the timing issue as well as a realistic load of approximately 9%. Here's what my video shows...
2020 Vision: What's the Future for Firewalls, SDN and the Cloud?
Posted by Chris Bihary on 5/17/16
It may seem unbelievable, but we're already about halfway through 2016. And that means that we're about 6 months removed from the abundance of tech trends reports and predictions for this year and beyond.
It's almost impossible to keep pace with the rapid advancement of technologies such as firewalls, SDN and the cloud, but staying on top of emerging trends can help you ensure your network architecture doesn't fall behind.
Let's take a look into the crystal ball and see what industry pundits think we can look forward to with firewalls, SDN and cloud technology.

>>READ MORE


What's Your Palo Alto NGFW Deployment Plan?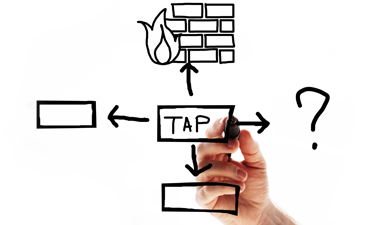 by Chris Kisselburgh, Cloud Harmonics on 6/21/16
The state of the firewall is strong, and the state of next-generation security appliances including firewalls and intrusion prevention systems is growing stronger. At Palo Alto's recent Ignite Conference one of the main messages was Protect Everywhere - including your internal network, which is no longer safe.
Whether you are replacing a legacy firewall or adding an additional NGFW (Next Generation Firewall) for internal security, a detailed deployment plan is required.
Let me explain the benefits of Vwire (in-line) deployment and why Cloud Harmonics, the fastest growing distributor in the US has partnered with Garland Technology to educate, engage and enable the industry on this best practice.

>>READ MORE


[SlideShare] TAP Toons: Network v. Security - How to End the Finger Pointing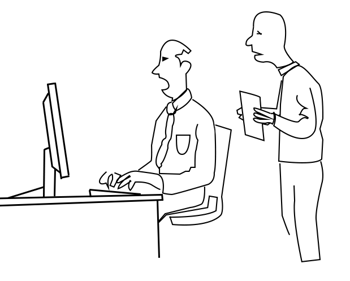 Posted by Chris Bihary on 8/18/16

Now that security and networking operations have become so complex, it's not surprising that administrators are quick to blame the other party when things go wrong – and they always do.
It's vital to build solutions into your network design that allows you to see every bit, byte and packet®, while addressing the real-world problems that IT departments face on a daily basis.

Learn how to see the true story and end the finger pointing.
Utilizing Garland's TAPs in Flow-Based Network Traffic Monitoring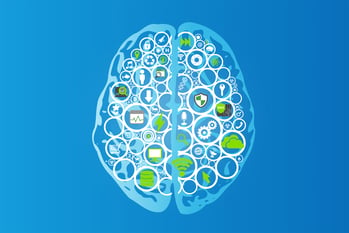 by Pavel Minarik, CTO of Flowmon Networks on 7/7/16
In this technology-driven world, computer networks serve as the nervous system, ensuring delivery of business critical applications and services. This is why IT professionals need to know what is happening in their environment. Only with a detailed network visibility plan are they able to streamline troubleshooting, network operations and optimize the performance and security of an entire IT environment.
And this is where the Flowmon solution and Garland's Aggregating Network Taps come in play. Let me tell you more...
Is Your Bypass Showing?
Posted by Ray Tompkins of Gearbit Inc. on 5/11/16

I've titled this one "Your Bypass Is Showing," because you just can't make this stuff up.
As we conduct analysis on major problems we look for the ordinary first, always with the thought in the back of your mind, "have we seen this one before?"
In most cases it's something new or different.
The Current State of Hacking—And What to Expect in 2017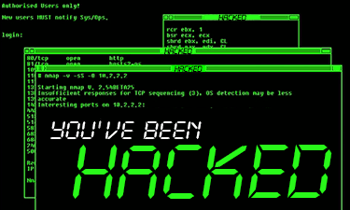 Posted by Tim O'Neill on 9/20/16

Surprise! 2016 is on pace to break records in terms of data breach volume—a feat that seems to be accomplished on an annual basis now.
Through August 30, the Identity Theft Resource Center (ITRC) has counted 638 total data breaches with over 28.5 million records exposed. Unfortunately, the seemingly endless cycle of data breaches has made many companies numb to these kinds of security incident statistics.
But we cannot settle, we must prepare, and we need to stay on top of the current state of hacking. Let's discuss what the future holds regarding cyber attacks.

>>READ MORE


Make sure to click one: